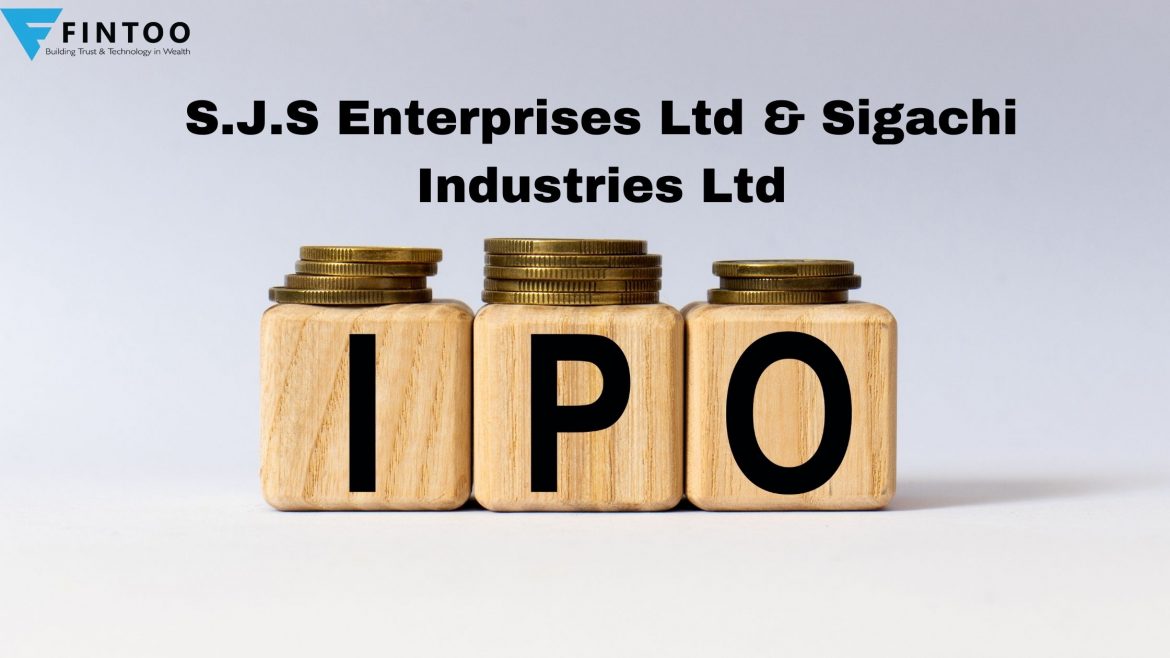 Sigachi Industries Ltd: (Subscribe)
| | |
| --- | --- |
| Issue Size- 76,95,000 shares | Issue Open/Close – Nov 01/Nov 03, 2021 |
| Price Band (Rs) 161-163 | Issue Size- Rs 1.25 bn |
| Face Value (Rs.) 10 | Lot Size (shares) 90 |
Sigachi Industries Limited was incorporated as a private limited company in 1989, with the business to manufacture chlorinated paraffin and hydrochloric acid in their manufacturing unit situated at Hyderabad. In the year 1990, the company diversified its product portfolio to manufacture microcrystalline cellulose. Sigachi Industries is engaged in manufacturing microcrystalline cellulose (MCC) which is widely used as an excipient for finished dosages in the pharmaceutical industry. The inert non-reactive, free-flowing and versatile nature of MCC has varied applications in the pharmaceutical, food, nutraceuticals and cosmetic industries. It manufactures MCC of various grades ranging from 15 microns to 250 microns. The major grades of MCC manufactured and marketed by the Company are branded as HiCel and AceCel. Presently, the company manufactures 59 different grades of MCC at their manufacturing units, situated at Hyderabad and Gujarat with an aggregate installed capacity of 11,880 MTPY. The company has entered into operations and management agreements with Gujarat Alkalies and Chemicals Limited for operating and managing the manufacturing units owned by GACL and for contract manufacturing of sodium chlorate, stable bleaching powder and poly aluminum chloride in the said units.
The company has received various quality certifications and operates 3 manufacturing units namely, Unit I situated at Hyderabad, and two manufacturing units, Unit II and Unit III situated at Jhagadia and Dahej, in Gujarat. As of March 31, 2021, the company's total MCC manufacturing capacity is 13,128 MTPA from three locations.
Competitive Strengths
· One of the leading manufacturers of cellulose-based excipient industry in India with over 30 years experience
· Pan India and International Market Presence
· Well experienced management team with proven project management and implementation skills
· Comprehensive product portfolio enables the company to serve diverse end-use applications · Presence across diverse industry verticals with long-standing relationship with the company's customers
· Growth led by continuous investment and focus on R&D
· Quality Assurance and Quality Control of the company's products
· Strategically located manufacturing facilities
At the upper end of the price band, the issue is reasonably priced at 13.9x PE in its FY22 earnings. The listing in the "T" group may curtail speculative moves in the initial stage. One may Subscribe from a longer-term perspective.
S.J.S Enterprises Ltd:  (Avoid)
| | |
| --- | --- |
| Issue Size- 15,065,913 – 14,760,147shares | Issue Open/Close – Nov 01/Nov 03, 2021 |
| Price Band (Rs) 531 – 542 | Issue Size- Rs 8 bn |
| Face Value (Rs.) 10 | Lot Size (shares) 27 |
SJS is one of the leading players in the Indian decorative aesthetics industry in terms of revenue as at March 31, 2021. SJS is a "design-to-delivery" aesthetics solutions provider with the ability to design, develop and manufacture a diverse product portfolio for a wide range of customers primarily in the automotive and consumer appliance industries. The company supplied over 115 million parts with more than 6,000 SKUs in Fiscal 2021 to around 170 customers in approximately 90 cities across 20 countries.
SJS also manufactures a wide range of aesthetic products that cater to the requirements of the commercial vehicles, medical devices, farm equipment and sanitary ware industries. Their product offerings include decals and body graphics, 2D appliques and dials, 3D appliques and dials, 3D lux badges, domes, overlays, aluminium badges, "In-mould" labels or decoration parts lens mask assembly and chrome-plated, printed and painted injection moulded plastic parts. They also offer a variety of accessories for the two-wheelers' and passenger vehicles' aftermarket under their "Transform" brand.
SJS manufactures their products from modern manufacturing facilities located in Bengaluru and Pune in India, with the facility in Pune acquired as part of the recent acquisition of their Subsidiary. As at June 30, 2021, the annual production capacity of the Bengaluru and Pune facilities was 20.97 crore and 2.95 crore products, respectively.
The IPO proceeds will be used to carry out the offer for the sale of equity shares by the selling shareholders and to achieve the benefits of listing the equity shares on the stock exchanges. At the upper end of the price band, the issue is quoting at PE of 43x its FY22 earnings. The issue seem to be fully priced. Avoid.
Must Read – PB Fintech Ltd IPO- Only High-Risk Investors May Subscribe
Must Read – Fino Payments Banks Ltd – IPO(Only High-risk investors may Subscribe)
A financial planning platform where you can plan all your goals, cash flows, expenses management, etc., which provides you advisory on the go. Unbiased and with uttermost data security, create your Financial Planning without any cost on: http://bit.ly/Robo-Fintoo
Disclaimer: The views shared in blogs are based on personal opinion and does not endorse the company's views. Investment is a subject matter of solicitation and one should consult a Financial Adviser before making any investment using the app. Making an investment using the app is the sole decision of the investor and the company or any of its communication cannot be held responsible for it.
Related Posts
Stay up-to-date with the latest information.