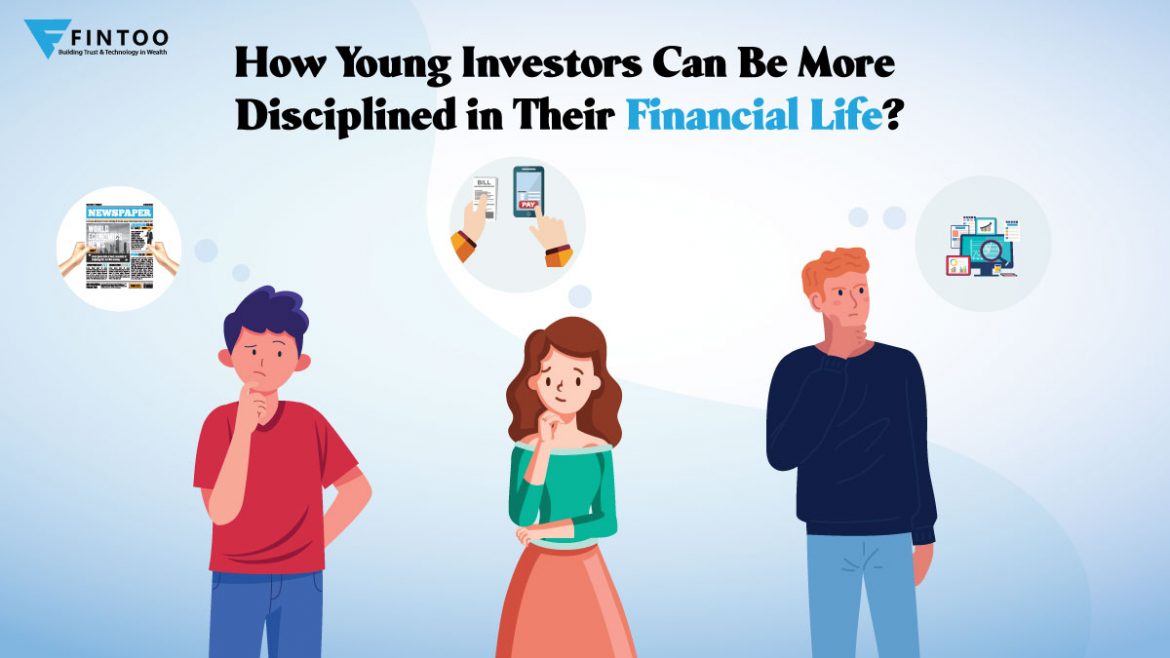 If you want to reap financial blessings in life, you have to sow financially. To achieve a financial goal one needs to invest and this investment has to be made religiously. Young investors understand the power of investment but over a period of time, they tend to lose enthusiasm. A successful investor is one who is disciplined with his investment. You need to follow a process over and over again in attaining your goal. It's difficult for young investors to define a process since they lack an understanding of finances. This article will help you with quick tips that you can use to stay more disciplined in terms of investment.
●       Finance reading routine–  It all begins with knowledge, The best investment that you can make is in yourself. This will not only amplify knowledge but also money. Education is the answer for everything. Books are a great source of knowledge. Make a plan to read daily. You can consider financial magazines or good books on finance for it. " Reading is a gateway skill that makes all other learning possible". You need to increase your knowledge. If you are an occasional reader or you feel it is not your cup of tea you can always listen to podcasts. Over a period of time, you will realise that the reading habit has made you a finance wizard. You can use it to show off in your circle. Reading makes you aware and awareness is the greatest agent for change.
● Make a budget and monitor it- The first step towards financial freedom is to prepare a budget. Make a simple budget to get a grip of your finances. All you need to do is list all the expenses and understand how much you can save per month. This will help you to set a target for savings. The budget will also be able to track expenses effortlessly. Once you do this exercise you will understand the pattern of your expenses and wasteful habits. The objective of the entire exercise is to become more mindful while spending because A budget tells your money where to go instead of wondering where it went.
● Increase your SIP every year– SIP stands for systematic investment planning. Nowadays, many young investors prefer SIP over any other investment opportunities. If you are one of them then make sure that you increase your SIPs every year proportionately with the increase in your income. This will make a significant difference in your wealth creation. An increase in income should be directly related to increases in investment. Since you have begun early make sure that you take the most advantage of it. Don't leave any room for wasteful expenses. Many investors then regret the fact that they did not proactively increase their SIP. So, if you do not wish to be amongst those, you can either start a fresh SIP or simply use the step-up SIP to further decrease your unessential expenses and increase your savings.
● Financial plan– A goal without a plan is considered a wish. Making a plan is no rocket science. It basically means that you should analyze your financials and then plan how you can achieve your goal. From SIP to asset allocation ( goal wise portfolio's) you need to consider all of them while planning. Wondering how much time you will require for it? Don't worry, it is just a one-time effort for life long. It gives you clarity on the finances. Planning is only effective with execution. Therefore you need to always monitor it at regular intervals to know if you are on the right track.
● Autopilot – One of the best ways to develop a habit of investment is autopilot. Remove the manual efforts required, this will save your time. As said, put all your savings on autopilot and you won't find the cash missing.
Also, when you invest manually factors such as market hype, company news, etc can affect your investment. The best way would be to start investing in mutual funds via SIP so that you put yourself in a position to compulsorily pay the required amount every month. This will not only help you discipline yourself, but also build a fortune in the long term. Moreover, this will also stop you from spending unnecessarily. Since you will be left only with the money that is required to spend. Autopilot will keep you disciplined. Discipline is just a bridge between goal & accomplishment.
● Paying bills on time– When we are young the hectic schedule and deadlines can cause you to miss deadlines. It can be either your loan or credit card due dates. Missing the deadline can attract a penalty, you will not only suffer from disruption of the services but also impact your credit score. A negative score will affect your long term goals such as the ability to get new loans. So pay your bill regularly. Set up an automatic deduction from your bank account so that you don't have to do this manually always. Leverage the use of technology!
As young investors, you will always have the added advantage of starting early. You can consider a few strategies to stay disciplined in terms of your investment. Don't forget to make a goal. All these strategies will have to lead you somewhere and the goal would help the purpose. Remember "motivation gets you going, but discipline gets you growing"
A disciplined investor is far better than investors who invest once in a time when they have excess funds lying idle. A systematic investment will not only help in your financial goal but also create a huge corpus of wealth. "The path to success is to take massive determined action always"
Must Read: Tax Planning For Salaried Youngsters
A financial planning platform where you can plan all your goals, cash flows, expenses management, etc., which provides you advisory on the go. Unbiased and with uttermost data security, create your Financial Planning without any cost on: http://bit.ly/Robo-Fintoo
Disclaimer: The views shared in blogs are based on personal opinion and does not endorse the company's views. Investment is a subject matter of solicitation and one should consult a Financial Adviser before making any investment using the app. Making an investment using the app is the sole decision of the investor and the company or any of its communication cannot be held responsible for it.
Related Posts
Stay up-to-date with the latest information.