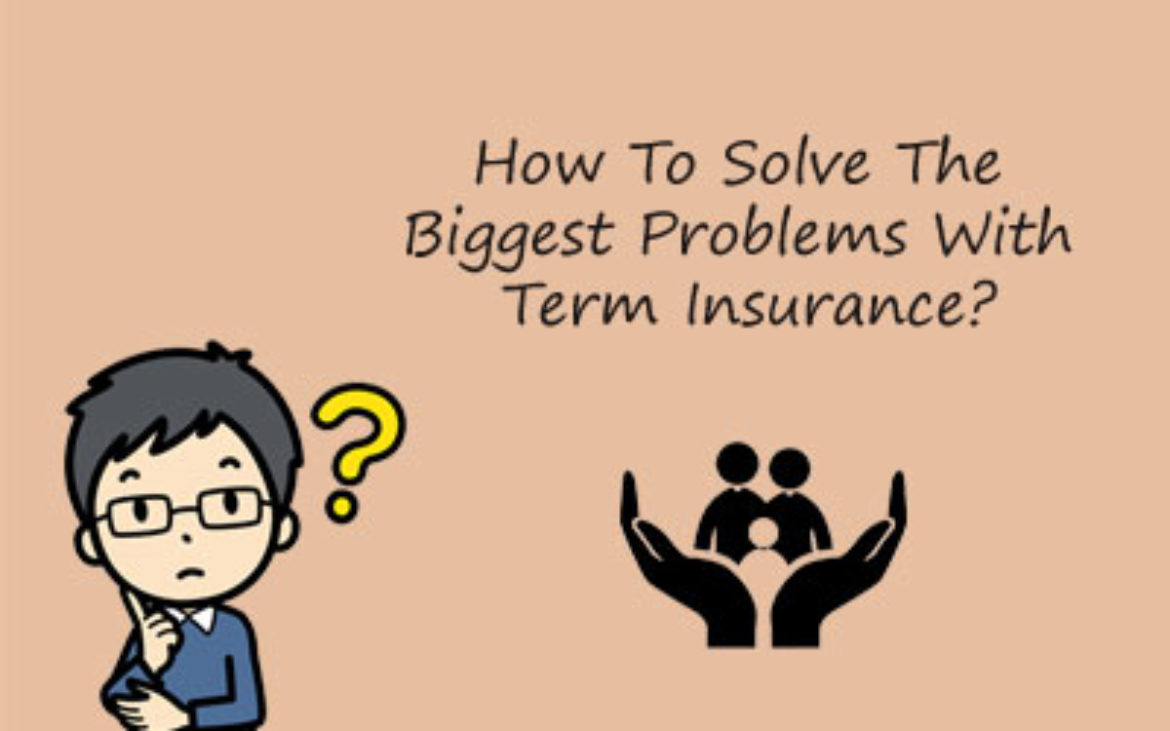 Coronavirus made us realise the importance of having adequate insurance to protect our family from any unforeseen incident. We all know that life insurance gives financial protection to your family when you are no longer there to care for them. There are different types of life insurance policies to cater to your different needs. One of them is Term Insurance.
Term Insurance is a policy which provides the policyholder with the death benefit. Usually, there is no maturity benefit in these policies and that is the beauty of it. As insurance companies do not promise a maturity benefit, these policies come at a very low premium and high sum assured. It provides an adequate protection to your family at minimum cost.
However, term life insurance can be a big aid in case of other problems too. This article will portray a number of problems which can be solved with term insurance. This is possible because insurers are offering additional benefits along with the term insurance.
Let us now see how a term insurance can be useful for you in 5 different ways.
Financial security during the times when you are unable to care for your loved ones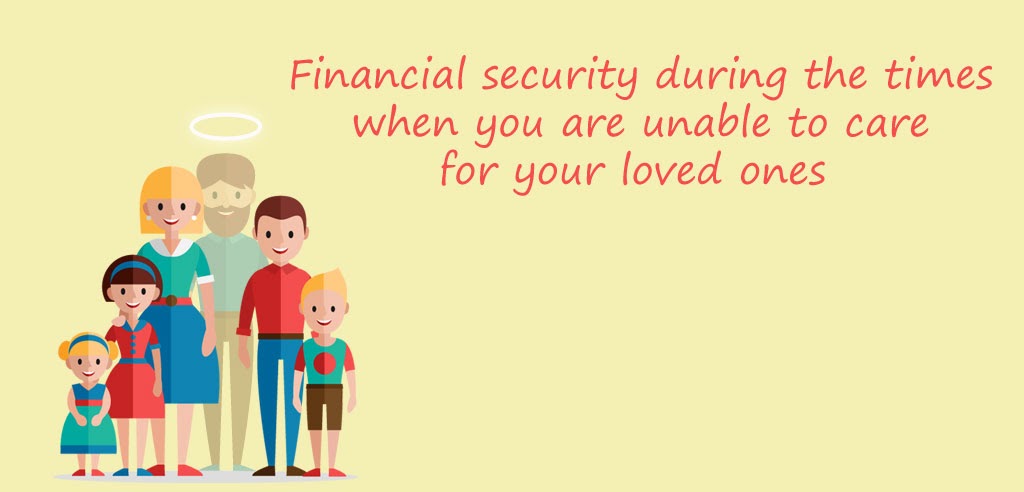 Have you ever imagined what will happen if you are no more to care for your loved ones? Standard term life insurance provides the death benefit, which means that the disbursement is made only in the event of death of the insured.
Your term insurance cover which offers the death benefit should at least be 10-12 times of your income. As everything is becoming expensive year on year, you should make sure your insurance cover is adequate.
Taking term insurance would ensure that your loved ones will not be affected by inflation impact. This way you would not only satisfy your family's basic needs, but will also be consistent with their lifestyle needs.
Cover against disability or critical illness
Insurance industries have adapted themselves to the changing needs of the customers. Like I mentioned before, the basic term insurance only ensured payout in case of death of the insured.
But now many insurance companies have come up with various other types of term insurance with additional benefits. These additional benefits are called riders.
Certain term insurance policies provide cover against disability and critical illness, by paying an additional amount as premium for such additional benefit.
This option is cheaper as compared to the whole other insurance policy for the purpose of the critical illness or disability.
Also, term insurance for disability and critical illness comes much cheaper and is beneficial when you are diagnosed with a critical illness or meet with permanent disability.
Taking this rider of critical illness will be useful in the current phase of COVID-19 pandemic.
Read More :- 10 Reasons Why You Should Go for Online Term Insurance?
Term insurance with benefit of return of premiums
While most of the people still think of their term insurance as an insurance only where nothing is received on maturity, here is a fresh twist in the story.
The insurance companies have come up with a newer version which will pay the premiums back to the insured in case he survives the term of the insurance policy.
This has an added benefit to the death benefit existing in standard term insurance policy. This can be applied in retirement planning strategy as well. The amount received on maturity will be useful in incurring retirement expenses
Money back plans for liquidity
Money back plans are a combination of a term plan and endowment policy. It is the best instrument for tackling liquidity as well as insurance cover. This type of policy would benefit the insured in two ways.
First, if the insured passes away before the maturity of the term insurance, his family will get payout for the full sum assured even if the premiums were not paid for the whole term. This disbursement includes any accrued benefits or bonuses, if any.
Second, he is entitled to receive proportionate amounts at periodic intervals and will get the remaining corpus (with additional benefits) if he survives the tenure of the policy.
However, this type of plan is recommended only where you are unable to save money and are planning to reinvest the periodic payback amounts in attractive investments or to buy huge assets (which would otherwise cost you exorbitant interest on the loan).
Double benefit rider in case of accidental death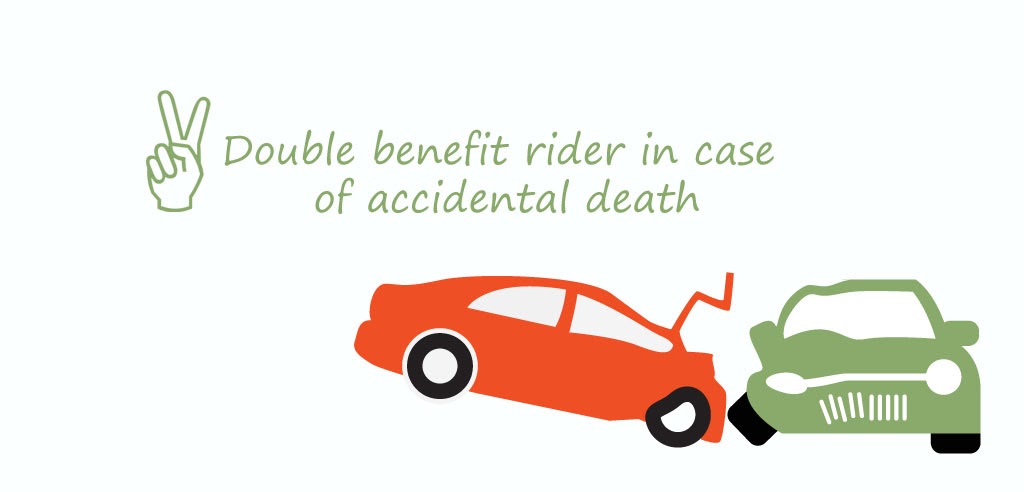 Some of the policies will have the benefit of opting for additional riders for accidental death. If the insured meets with the accident, then term insurance will generally pay double sum assured.
This type of policy is suited for those who work in hazardous environments or the risky work environment. This type of insurance cover is usually available on payment of slightly higher premium and it is not available as a separate policy type.

Retirement planning
Term plans are not just an insurance cover, but they also act as an investment in some cases. When you opt for any other plan than standard term insurance plan (like TROP or money back plan), they pay you back the premium and in certain cases, the added benefits as well. This happens where the insured outlives the term of the insurance.
Retirement Planning can be done by various investments like mutual funds, NPS etc. Treat this term plan as a cushion in your corpus. You should not consider it as the only option for doing investments for retirement.
While planning for retirement, you can always look at term insurance plans as you will benefit from cheaper premiums (where the candidate enters at an early age) and provides cover for the maximum term.
In the case of survival benefits, you will get the rest of the corpus in addition to the regular payout during the term of the insurance.
CONCLUSION
An average investor may look at the insurance plan only as an insurance cover which will secure the family's future in case of his death. However, look out for various other options available within insurance to effectively use the same for solving the biggest problems.
Download the Fintoo app to get started with investing in Insurance.

Related Posts
Stay up-to-date with the latest information.