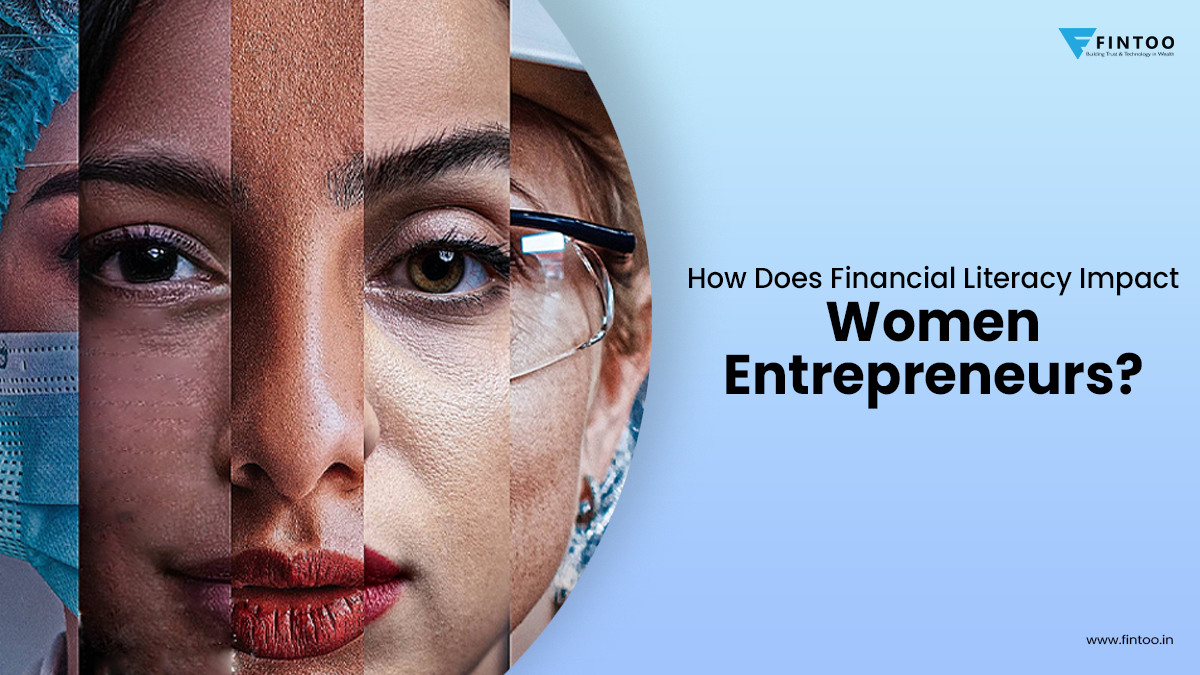 It is crucial for entrepreneurs, regardless of their gender, to make precise and effective decisions. In addition, they need to be able to forecast future demand and, therefore should possess a good understanding of the numbers, formulas, terminology, and fundamental financial principles involved in the process. With adequate financial education, entrepreneurs may be able to protect their businesses from the potential risks that lie ahead.
This explains that the absence of financial literacy can get in the way of the growth and success of businesses. However, it becomes more important for women entrepreneurs to make themselves financially literate as they tend to face bigger financial challenges in the entrepreneurial space as compared to men.
Let's discuss the major problem of funding faced by women entrepreneurs.
Why do women entrepreneurs have limited access to capital funding?
Unfortunately, women-owned businesses have historically been overlooked by investors and lenders, resulting in limited access to capital. This is a major obstacle for women entrepreneurs, as they tend to receive significantly less funding compared to male entrepreneurs. As a result, women may have to rely on personal savings, family and friends, or high-interest loans to fund their businesses, which can be a significant financial burden. In the long run, this can hinder their ability to grow their businesses and compete in the market.
Moreover, women-led businesses are often valued lower than those led by men, even when the companies are of the same size and belong to the same industry. This may be because leadership roles were often considered male-dominant positions, and many people still carry this outdated belief. This makes investors hesitant to invest in businesses run by women.
In order to face this financial challenge and run a strong, successful business, women need to have an effective financial plan that can be curated on the basis of financial literacy.
How will financial education help women entrepreneurs?
A better understanding of business financial needs:
For women entrepreneurs, having financial education is crucial as it enables them to acquire a better understanding of financial concepts. This can include creating a business plan, setting financial goals, and developing a budget that takes into account both short-term and long-term financial needs. By having this knowledge, they can make more informed financial decisions and efficiently handle their business finances, which ultimately results in improved outcomes.
Financial literacy can help women to learn about the various financial remedies available and the means to acquire them. This includes understanding the advantages and disadvantages of various financing options, like loans, grants, and equity investments, and determining the most appropriate choice for their business requirements. Additionally, financial education can help women entrepreneurs negotiate with their lenders and investors to secure the best possible financing terms for their businesses.
Taking care of financial risks:
Financial education can be a powerful tool for women entrepreneurs to identify the potential risks that may arise in the course of running their businesses. This can help in smart strategy formulation that can make a business strong enough to survive even through the most difficult times.
By taking the right measures to reduce financial risks, women can build a strong business that is ready to face any economic challenges or other unexpected events.
Negotiation:
To successfully manage day-to-day business dealings, women entrepreneurs often have to negotiate contracts with suppliers, customers, and partners. In order to negotiate effectively, it is essential to have an in-depth understanding of financial terms and concepts, such as pricing structures, payment terms, and profitability.
Women entrepreneurs who lack financial literacy skills may find it difficult to negotiate and may be at a disadvantage compared to those who have a better understanding of financial management. This can lead to less favorable terms, lower profits, and even financial losses.
Therefore, financial education can improve the negotiating skills of women entrepreneurs and save them from unnecessary expenses.
Credit building:
Building and maintaining good credit is essential for any business owner, as it affects the ability to access financing, negotiate favorable terms, and establish credibility with suppliers and customers. However, women entrepreneurs may face additional barriers due to gender-based discrimination and limited access to funding.
One effective strategy for having good credit is to maintain a track record of paying bills and debts on time. This can include credit card payments, loan payments, and other debts.
By understanding the factors that affect credit scores, women entrepreneurs can take steps to improve their credit and gain access to more financing options. Financial literacy can also help women entrepreneurs navigate their way in the business space and make informed decisions about credit and lending.
Conclusion:
Women entrepreneurs continue to be the torchbearers of society by constantly going against the common stereotypes associated with women and financial independence. With their vision and determination, women have continued to revolutionize the industrial space.
Financial education can help women entrepreneurs build their confidence in managing their finances, presenting their business, and bargaining with potential investors and lenders. This can help them overcome the many challenges associated with starting and growing a business venture.
So, along with carrying a business idea and a vision, it becomes important for women to financially educate themselves in order to give the right direction to their dreams.
Disclaimer: The views expressed in the blog are purely based on our research and personal opinion. Although we do not condone misinformation, we do not intend to be regarded as a source of advice or guarantee. Kindly consult an expert before making any decision based on the insights we have provided.