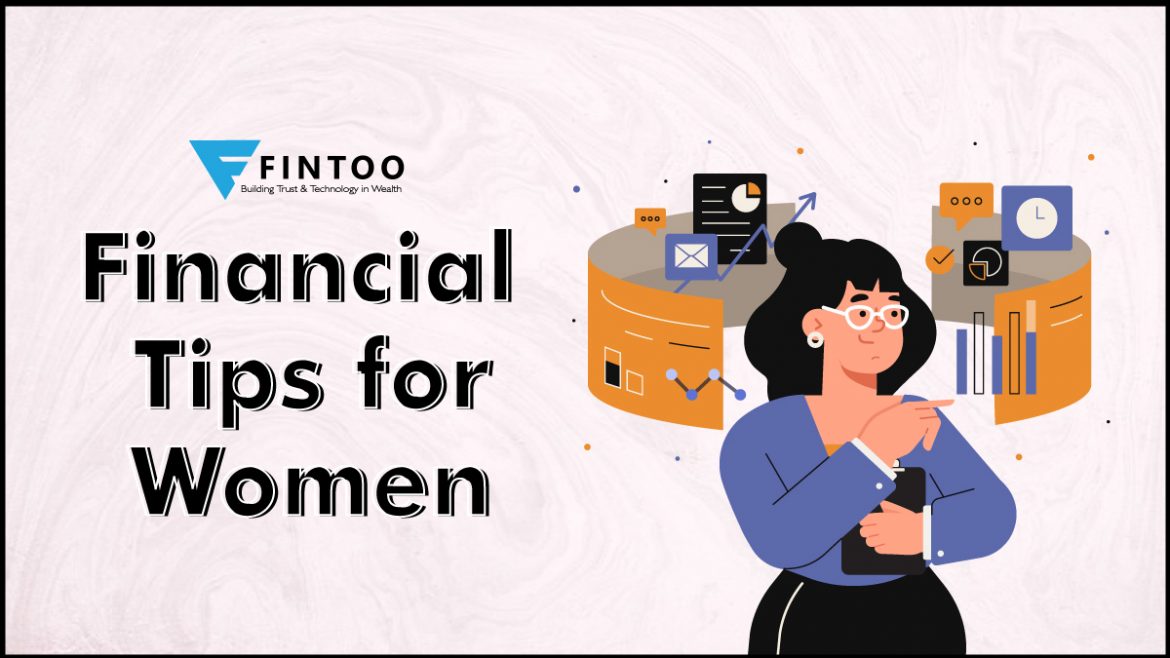 It's extremely important for every woman to empower herself with complete financial freedom.
Times have changed. Today, many women are working and earning enough not only to become financially independent but also to take care of the entire family. Despite earning equivalent or even more than men, a large number of women are depended on men to help them with their financial planning, investment planning, and achieving financial freedom.
Now, it's time to overcome that weakness and educate every woman to an extent that she should be able to make all the decisions about her financial wellness and financial freedom without being dependent on anyone.
Therefore, we the women at Fintoo are sharing these 9 must-follow tips for every woman to achieve her financial freedom:
Be involved in money management:
Every woman must at least spend some time to know about the basics of finances. This will help them get acquainted with basic financial terms and investment options.
Create an Emergency Fund:
Whether you are earning or not, you must save up to at least 6 months of your personal expenses in order to stay afloat in case of any financial emergency.
Make short term investments to meet for sabbatical breaks:
In case if you are working, make adequate investments that will take care of your personal expenses during your sabbatical period or maternity period which could range from a few months to 2 years. This will prevent you from becoming dependent on others.
When you go on career breaks, never withdraw your PF investments:
PF is one of the most important instruments for retirement planning. So, never withdraw your PF while changing your job or taking a time off from work. Keep your PF only for your retirement period.
Both husband and wife should be the co-owners and co-applicants of the loan:
In case your husband or you are taking a loan for your new home, ensure that the loan and the property is co-owned by both. This will not only secure your right on the home but also will help you or your husband to get tax benefits.
Women should continue with their single individual bank accounts:
After getting married, don't discontinue your individual saving account. Maintain your individual account to save your emergency fund. If you wish you and your husband can open a new jointly owned account.
Have an adequate health insurance:
Get a decent about of health insurance for yourself in order to not become financially dependent on your husband, parents or in-laws for your medical expenses.
Make sure that your husband's life insurance plan is protected by the Married Women's Property Act 1874. This will give you the legal right to claim the insurance amount.
Start saving and investing:
Either for your future security or tax saving, start investing and take a step towards a financially independent and bright future.
Wish to know more about becoming financially independent? Connect with our Certified Financial Advisors and take your step today – www.fintoo.in
A financial planning platform where you can plan all your goals, cash flows, expenses management, etc., which provides you advisory on the go. Unbiased and with uttermost data security, create your Financial Planning without any cost on: http://bit.ly/Robo-Fintoo
Disclaimer: The views shared in blogs are based on personal opinion and does not endorse the company's views. Investment is a subject matter of solicitation and one should consult a Financial Adviser before making any investment using the app. Making an investment using the app is the sole decision of the investor and the company or any of its communication cannot be held responsible for it.