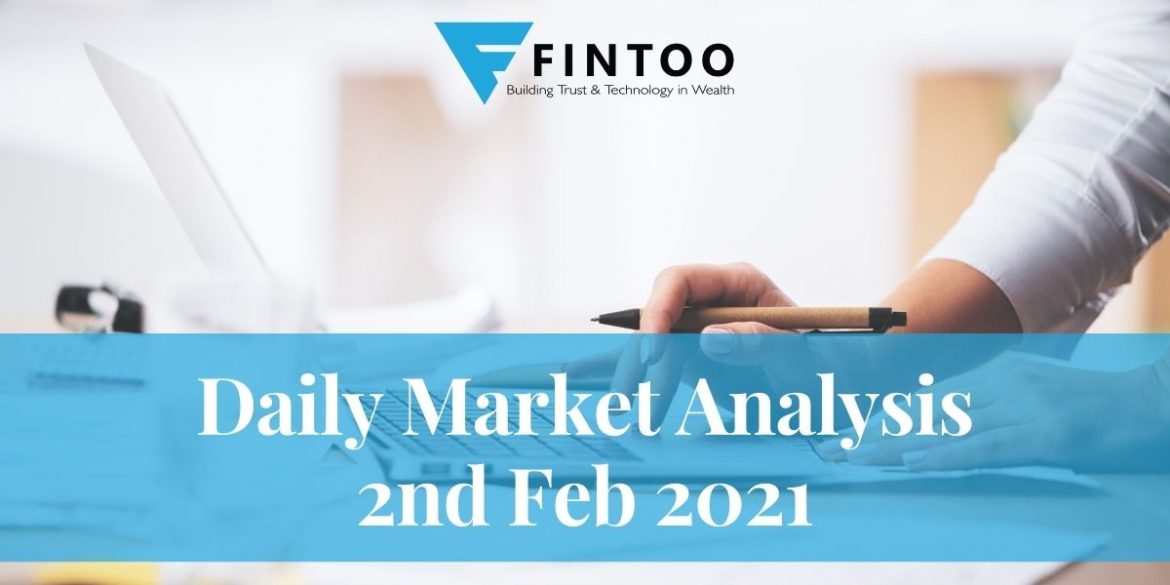 Budget 2021 May Dent Retirement Savings as PF Interest Above a Certain Limit to Get Taxable
The budget has plugged a major tax leak by placing a cap on the Provident Fund contribution that will earn tax-free income. A lot of people contribute huge sums to the Provident Fund every month to gain tax-free interest. Now that has been capped at Rs 2.5 lakh a year. Interest earned on Provident Fund contributions above Rs 2.5 lakh a year will be taxable. This will apply only to the employee's contribution and not that of the employer.
Cheaper gold, silver jewellery to add glitter to marriage season
Gold and silver jewellery will become cheaper in the country ahead of the upcoming wedding season with finance minister Nirmala Sitharaman reducing import duty on gold and silver to 7.5% from 12.5% in the Union budget. Besides bringing relief to the consumers, the move would make Indian jewellery more competitive in global markets and also help reduce gold smuggling into the country, industry insiders said. India imports around 800 -850 tonnes of gold annually. It is estimated that another 100-120 tonnes of gold enter the country through the grey market route. The duty cut may also help jewellery exports.
Why is the military taking control in Myanmar?
The announcement on military-owned Myawaddy TV cited Article 417 of the country's constitution, which allows the military to take over in times of emergency. The announcer said the coronavirus crisis and the government's failure to postpone the November elections were reasons for the emergency.
Indigo Paints shares debut at Rs. 2,607.50, a stellar 75% premium over IPO price
Indigo Paints shares kick-started trading with a bumper premium of 75 percent over its issue price on February 2, given the strong IPO subscription and Budget-driven bullish market sentiment. The stock opened at Rs 2607.50 on the BSE, against the public issue price of Rs 1,490, while the opening price on the National Stock Exchange was at Rs 2607.50, a 75 percent premium. At 10:07 hours IST, Indigo Paints shares were trading at Rs 2,533.45, up 70 percent, with volumes of 364,745shares on the BSE. On the NSE, it was quoting 70 percent higher at Rs 2,532.45, with volumes of 4,186,376 shares. The fifth-largest company in the Indian decorative paint industry in terms of revenue from operations has raised Rs 1,170 crore through the maiden public issue which was subscribed 117 times during January 20-22.
COVID-19 Vaccine Tracker News: Over 37.5 lakh beneficiaries receive the jab in India
The government has proposed a budget outlay of Rs 2,23,846 crore for health and wellbeing in 2021-2022, an increase of 137 percent from the previous year, with Rs 35,000 crore earmarked for COVID-19 vaccine in the upcoming fiscal. At least 37,58,843 beneficiaries have, so far, been vaccinated for COVID-19 through 69,215 sessions, the health ministry has said in a provisional report. The government proposed a budget outlay of Rs 2,23,846 crore for health and wellbeing in 2021-2022 on February 1, an increase of 137 percent from the previous year, with Rs 35,000 crore earmarked for COVID-19 vaccine in the upcoming fiscal.
Budget 2021: Here's how retail investors and taxpayers will be affected
ULIPs to get taxed as well
ULIPs with very high premiums will also move into the tax net. Insurance policies are often hawked as tax-free investment havens. But now, policies with an annualized premium of Rs 2.5 lakh or more will be treated as mutual funds for tax purposes. This new change will apply to all new policies.
To read more about these changes here is an article : ULIPs with an annual premium above ₹2.5 lakh to be taxed.
Boost to affordable housing
The budget has extended the eligibility window for the additional deduction of Rs 1.5 lakh for home loans taken for affordable housing under Sec 80EEA by another year. The earlier deduction given last year is expiring on March 31 this year. This benefit is only for first-time homebuyers with loans of up to Rs 35 lakh for houses worth up to Rs 45 lakh. There are also restrictions on the house size (60 sq m in metros and 90 sq m in other towns and cities).
Easier compliance for the elderly
The budget has also made tax compliance easier for those above 75. They don't need to file returns if they have income only from pension and interest. It is important to note that this exemption is only for filing tax returns, not for paying tax. Also, if they have income from rent and capital gains, they are not eligible for the exemption from filing tax returns.
Reopening of ITRs
In a significant step to improve the taxpayer sentiment, the budget has changed the time frame within which the tax department can re-open old ITRs. The time window has been reduced from six years to three years now. This will ensure that taxpayers are not harassed by the tax department for returns filed several years earlier.
Easier filing of capital gains tax and dividend
The budget has also made it easy to file capital gains tax. The capital gains and dividend income will now come pre-filled in the ITR forms. This will certainly help in improving tax compliance among taxpayers who used to ignore capital gains and interest because of the problems associated with calculating them. All in all, the budget is taking the nation in the right direction – investments in infrastructure, health, agriculture are excellent long-term bets.
Here are some of the unheard facts about budget 2021
A financial planning platform where you can plan all your goals, cash flows, expenses management, etc., which provides you advisory on the go. Unbiased and with uttermost data security, create your Financial Planning without any cost on: http://bit.ly/Robo-Fintoo
To Invest and keep regular track of your portfolio download: Fintoo App Android http://bit.ly/2TPeIgX / Fintoo App iOS http://apple.co/2Nt75LP'
Disclaimer: The views shared in blogs are based on personal opinion and does not endorse the company's views. Investment is a subject matter of solicitation and one should consult a Financial Adviser before making any investment using the app. Making an investment using the app is the sole decision of the investor and the company or any of its communication cannot be held responsible for it.
Related Posts
Stay up-to-date with the latest information.