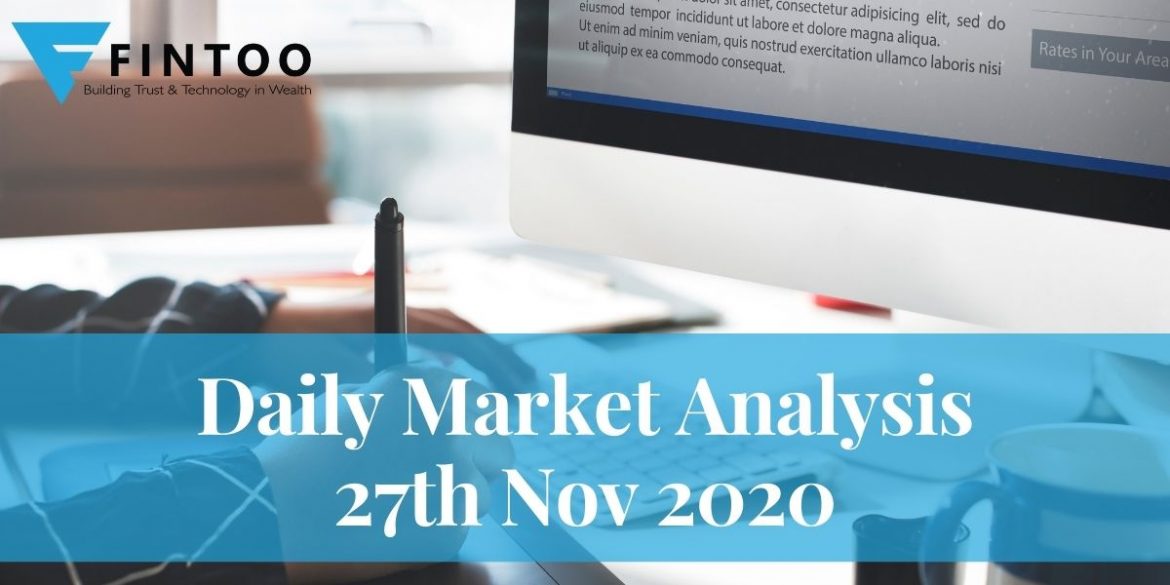 Paytm Money is planning to introduce loans against mutual funds and invested stocks. The main reason why they are mulling over the idea is to provide short term liquidity to its customers. The interest rate is expected to be competitive at 10.5% with a nominal processing fee.
The Moratorium on LVB has now completed i.e customers of the bank can now withdraw more than 25,000. The amalgamation with DBS bank will come into effect today.
The RBI has also asked Laxmi Vilas to write off the Series VIII, Series IX, and Series X Tier 2 Bonds worth Rs 318cr.
Since Section 45 of the Banking Regulation Act, 1949 has been invoked and the scheme has been notified, the bank is deemed to be non-viable or approaching non-viability, and accordingly, the triggers for a write-down of Basel III Tier 2 bonds issued by the bank has been triggered.
The GDP numbers are expected to come out today with the forecast suggesting it be down by (-9% to -10%). However, with the quick recovery of the Indian economy and consumption slowly picking up, we can expect a turnaround with better GDP numbers.
Auto firms have been able to overcome supply chain disruptions caused by the pandemic and deteriorating bilateral ties between India and China.
They have been able to reach almost 85%-90% of pre covid levels as they planned to shift sourcing of certain parts from China and increase local manufacturing.
Also read: Benefits of Investing in Debt Mutual Funds?
With India moving towards BSVI norms, the supply chain will play a very important role considering reduced dependency on China and competitive prices. Maruti, Tata, Hero Motocorp, Bajaj Auto, and TVS Motors have boosted production to record levels before the festive season.
Gas transmission companies like Indraprastha Gas, Mahanagar Gas, and Gujarat Gas have rallied on Friday after the regulatory board notified the unified gas transmission structure.
The regulatory body has simplified the gas pipeline tariff structure to make fuel more affordable and to attract more investments for building the gas infrastructure. Gas companies are expected to have long term volume growth.
Sugar companies rallied on 28th Nov 2020 as the Union is expecting export subsidies and export schemes from the government's end to promote exports and reduce surplus inventory.
There is also an expectation that there can be an increase in Minimum Support prices for sugar which will lead to an increase in profitability and free cash flow generation for Sugar companies.
The government on Thursday said that it has extended the Emergency Credit Lone Guarantee Scheme (ECLGS) to 27 sectors as part of the Atmanirbhar Bharat 3.0 package.
The loans provided under ECLGS will have a five year tenor with a 12 month moratorium period. The entities will be eligible for additional funding up to 20% of their total outstanding credit as a collateral-free guaranteed emergency credit.
A financial planning platform where you can plan all your goals, cash flows, expenses management, etc., which provides you advisory on the go. Unbiased and with uttermost data security, create your Financial Planning without any cost on: http://bit.ly/Robo-Fintoo
To Invest and keep regular track of your portfolio download: Fintoo App Android http://bit.ly/2TPeIgX / Fintoo App iOS http://apple.co/2Nt75LP'
Disclaimer: The views shared in blogs are based on personal opinion and does not endorse the company's views. Investment is a subject matter of solicitation and one should consult a Financial Adviser before making any investment using the app. Making an investment using the app is the sole decision of the investor and the company or any of its communication cannot be held responsible for it.