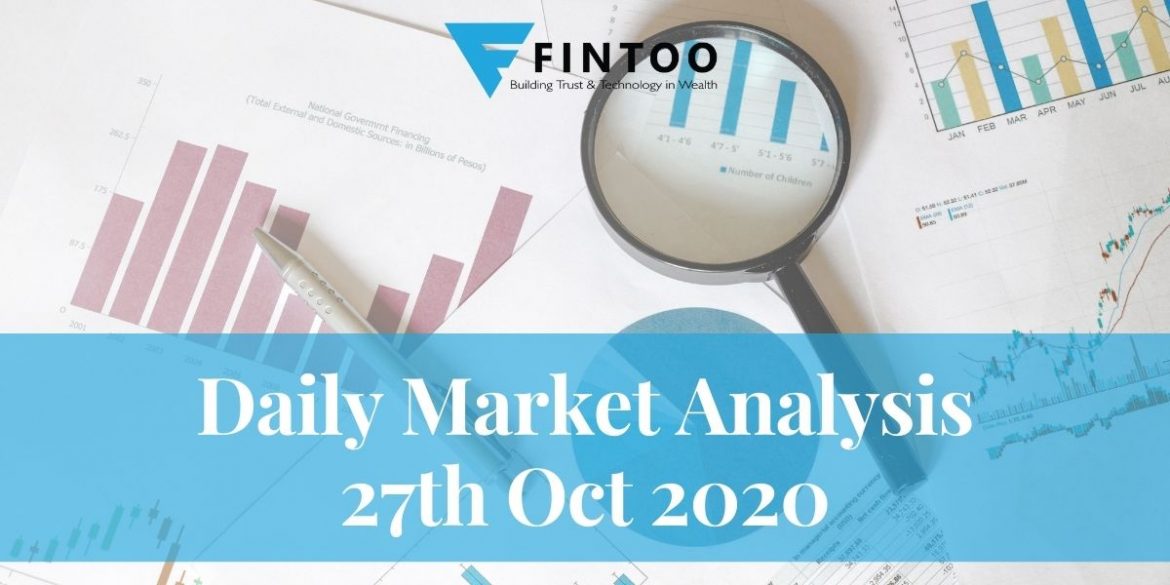 The Johnson and Johnson coronavirus vaccine trial which has paused earlier this month due to an illness in a participant is all set to restart after an independent committee decided that, the illness was not related to the vaccine. Johnson and Johnson may come out with the vaccine as early as January 2021.
Tata Motors has received an order for 6400 Tata Mini Gold from the Andhra Pradesh government amounting to close to ₹ 350Cr.
Tata Motors is also set to find a strategic partner for their Passenger Vehicle business as they are looking for ways to separate their Passenger Vehicle and Commercial Vehicle portfolios. Tata Motors feel that going forward it would be better for the Passenger Vehicle segment to operate independently due to the growing demand. They have started their hunt for a strategic partner.
Bharti Airtel has launched a cloud-based platform called Airtel IQ for encrypted and secure communication. The platform has been developed in-house and companies such as Swiggy, Just Dial, Havells have signed up as customers for the beta phase testing. The Indian cloud communication market is estimated to be worth over $1 billion and this move by Airtel could be a game changer.
Indian Railway Finance Corporation (IRFC) has filed papers with Market regulators SEBI to float an initial IPO of ₹ 178Cr shares. The Draft Red Herring Prospectus has been filed. The net proceeds will be utilized towards augmenting the company's equity capital base to meet future capital requirements. Four other Railway companies – IRCON, RITES, Rail Vikas Nigam and IRCTC have already been listed with IRFC being the 5th company. HSBC Securities, ICICI Securities, SBI Capital Markets and DAM Capital Market Advisors are managing the offer.
Also read: What is an IPO? | How to choose in which IPO to Invest?
India and US are all set to ink the landmark defence pact BECA ( Basic Exchange and Cooperation Agreement) which will provide for sharing of high-end military technology, geospatial maps and classified satellite data between their militaries. This agreement is expected to be signed today by Mike Pompeo and S Jaishankar. This agreement will add a boost to India's defence and military space as they continue their fight against cross border nations.
Sales of sedans, hatchbacks and SUV's has seen a spike in this festive seasons as more than 2,00,000 buyers have reached out for their cheque books. Maruti Suzuki has delivered its best performance in 5 years by delivering 95,000 cars. Hyundai, KIA and Tata Motors also registered record numbers. Meanwhile, the two-wheeler is playing catch up as sales remained tepid in metro and tier 1 cities.
The Indian Market fell sharply by about 1% and Dow Jones fell by over 2% as several countries saw a spike in COVID19 cases which led to nationwide lock-downs especially in European countries.
Quarterly Results Update
Kotak Mahindra Bank – They have reported a profit growth of 27% YOY. Kotak Mahindra Bank reduced total expenditure from 5477cr to 4990 cr. They have also posted stable asset quality on a sequential basis as NPA's reduced to 2.55% as compared to 2.70% (QoQ). CASA deposits also saw a slight increase and CASA ratio stood at 57.1% as compared to 53.6%.
SBI Life Insurance – SBI Life Insurance reported a twofold jump in its net profit at Rs 299.73cr as against 129.84cr ( previous quarter) for the second quarter ended September. The total income rose by 45% led by strong renewal premium and investment income. Their operational expenditure was steady and thus led to a reasonable PAT growth. There has been a 27.2% growth in overall premiums and a 71% rise in single premiums. The company has also kept additional reserves of about 64.76cr for any COVID19 impact that may affect the business.
M&M Finance – M&M Financial Services reported a 34% rise In its profit at Rs 353Cr in the September quarter as the rural markets remained resilient. The total income increased by 5%. Tractors, passenger cars and light commercial vehicles are seeing health demand. Customer footfalls have substantially improved and they are expecting demand to further accelerate in the festive season.
A financial planning platform where you can plan all your goals, cash flows, expenses management, etc., which provides you advisory on the go. Unbiased and with uttermost data security, create your Financial Planning without any cost on: http://bit.ly/Robo-Fintoo
To Invest and keep regular track of your portfolio download: Fintoo App Android http://bit.ly/2TPeIgX / Fintoo App iOS http://apple.co/2Nt75LP'
Disclaimer: The views shared in blogs are based on personal opinion and does not endorse the company's views. Investment is a subject matter of solicitation and one should consult a Financial Adviser before making any investment using the app. Making an investment using the app is the sole decision of the investor and the company or any of its communication cannot be held responsible for it.