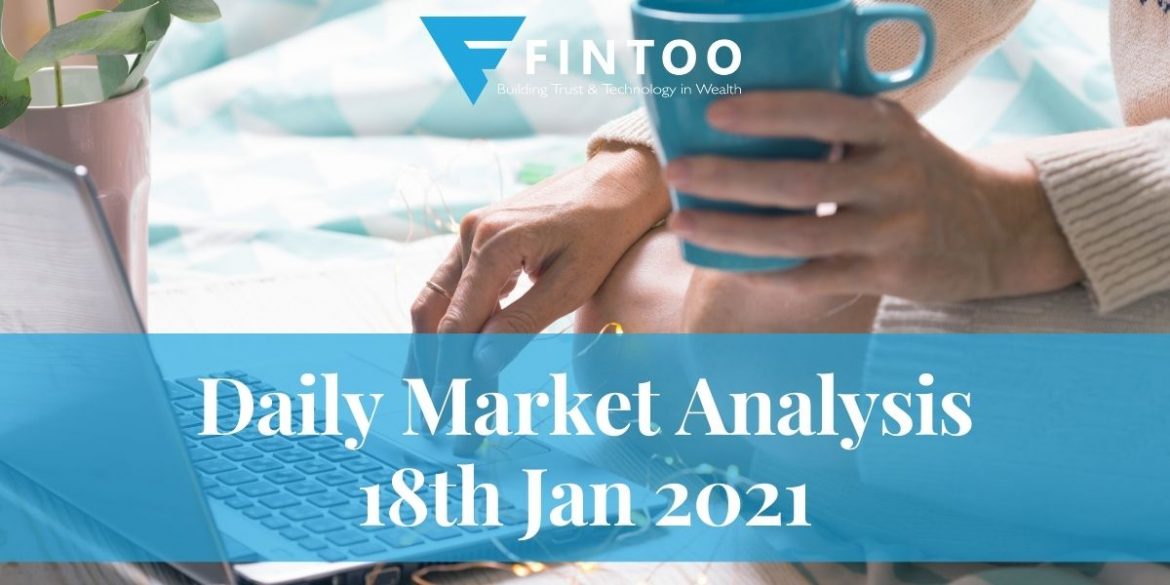 Bharti Airtel is planning to raise a billion dollars with an offer of perpetual bonds (Securities with no maturity). This would be Bharti's second perpetual bond float. Reliance Industries and Bharti Airtel are among the few companies that have tapped the international money market with such bonds. The company may use the fund for business expansion and refinance more expensive debt raised a few years ago.
Creditors of DHFL have voted in favor of a 372.5 billion rupees ($ 5.09 billion) takeover bid submitted by the Piramal Group for the Troubled Shadow lender. Once one of India's top shadow lenders, DHFL accumulated total debts of almost 1 trillion rupees before defaulting on payments to its creditors. There are three entities – Adani Group, Piramal Group, and the US-based AMC Oaktree Capital Management were invited to bid for DHFL's entire loan book.
RBI is likely to propose stricter rules on 'shadow banks' to strengthen the solvency and sustainability of a sector that has been showing signs of stress in recent years. RBI has been trying to tighten regulatory norms on the sector since IL&FS went bankrupt in 2018 and DHFL and Altico Capital defaulted on payments in 2019. RBI is going to set out proposals recommending that bigger shadow banks maintain a statutory liquidity ratio which is right now at 18%. Also, large non-banks are required to maintain a CRR to 3% reduced from 4% but the same to be reversed after March 31.
Power Finance Corporation has announced the launch of its maiden taxable bond issue of Rs. 5000 crore for individual buyers that have already opened on January 15. PFC is planning to raise Rs. 10,000 crore through NCDs in two tranches. The first tranche of Rs. 5000 crore – already open on January 15 and closes on January 29. The company is bringing the issue on diversification and that is the reason they have launched this bond – said PFC Chairman and MD R.S. Dhillon. The second tranche would be entirely based on the response to the issue of the first tranche.
Also read: ELSS vs Public Provident Fund (PPF): What return Mr. Iyer may get with ₹ 5000/month in 5 years.
SEBI on January 15 levied a total fine of Rs. 76 Lakhs on Garware Polyester Ltd. and its five officials for disclosure lapses with regards to change in the shareholding of the firm. They have been fined for violating the Prohibition of Insider Trading norms. The investigation was conducted between Dec 2011 and Dec 2014 in this regard. Here the value of the shares exceeded Rs. 5 lakh but they failed to do so within the prescribed time limit. The promoter-directors – Sonia Garware, Sheela Garware, and Monika Rajiv Garware Modi are facing penalties in the range of Rs. 1 Lakh to Rs. 11 Lakh, while the firm is required to pay a fine of Rs. 38 Lakh.
US automaker Tesla has chosen the tax-friendly jurisdiction of the Netherlands to route its India Investment. The corporate structure in India would offer Tesla tax benefits related to capital gains and dividend payments. Tesla is registered in California, and Tesla Motors, the Netherlands, is its subsidiary. The Netherlands has been one of the top choices for US-based companies since it offers favorable tax rates and has a strong intellectual property protection framework.
SpiceJet expects to resume Boeing 737 Max aircraft operations by March 2021 two years after the worldwide grounding following two crashes that killed 346 people. Boeing will pay more than $2.5 billion in fines and compensation after reaching a settlement with the US Department of Justice over two plane crashes.
NBFCs are better placed in terms of asset quality when compared to banks with their aggregate bad loan ratio being projected to rise to 8.4% in a year even under extreme stress. Their capital adequacy is expected to remain well above the regulatory minimum of 15%. Bad loans for banks may rise to 14.8% as of Sep 2021. The asset quality is expected to deteriorate further due to the disruption of business operations caused by the pandemic.
A financial planning platform where you can plan all your goals, cash flows, expenses management, etc., which provides you advisory on the go. Unbiased and with uttermost data security, create your Financial Planning without any cost on: http://bit.ly/Robo-Fintoo
To Invest and keep regular track of your portfolio download: Fintoo App Android http://bit.ly/2TPeIgX / Fintoo App iOS http://apple.co/2Nt75LP'
Disclaimer: The views shared in blogs are based on personal opinion and does not endorse the company's views. Investment is a subject matter of solicitation and one should consult a Financial Adviser before making any investment using the app. Making an investment using the app is the sole decision of the investor and the company or any of its communication cannot be held responsible for it.