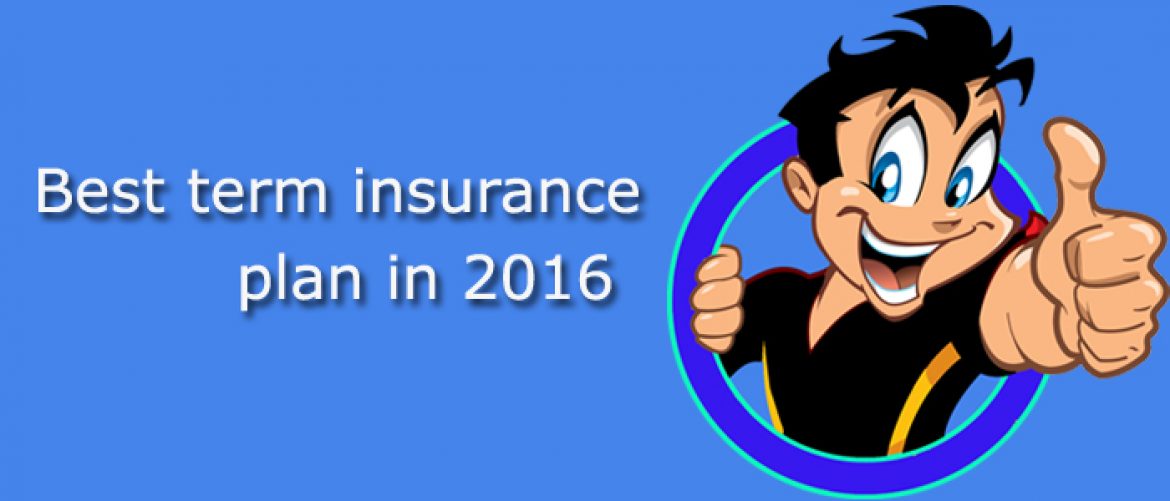 A well-chosen insurance policy is indispensable for financial health as well as mental peace. A good policy serves three different purposes.
It protects the policy holders and their families from the effects of unforeseen circumstances.
It serves as a medium for long-term investment.
It also serves as an instrument for saving income tax.
What is Term Insurance?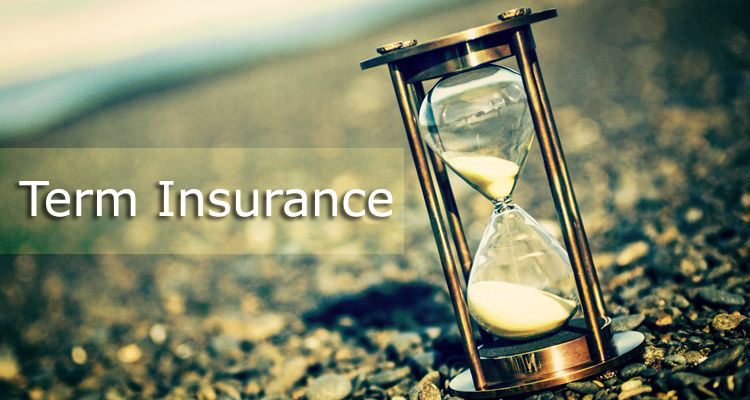 In recent years, term insurance plans have become increasingly popular among investors. To put forward in simple English, a term insurance is a type of insurance policy that stays in place for a mutually agreed fixed period called term, usually expressed as a number of years. During the term of insurance, the policy holder pays a fixed premium amount to the insurance company in regular intervals. At the end of maturity term, the policy holder can claim the maturity amount from the insurance company. In the unfortunate event of the policy holder's death within the insurance term, his nominees would be eligible for claiming death benefits from the insurance company.
Alongside physical term plans, online term plans have also become highly popular because these allow customers to buy insurance policies in a very convenient way. The process in hassle-free, transparent, flexible and also offers high returns. Therefore, more and more small investors are opting in for term insurance plans these days.
Why Choose A Term Insurance Plan?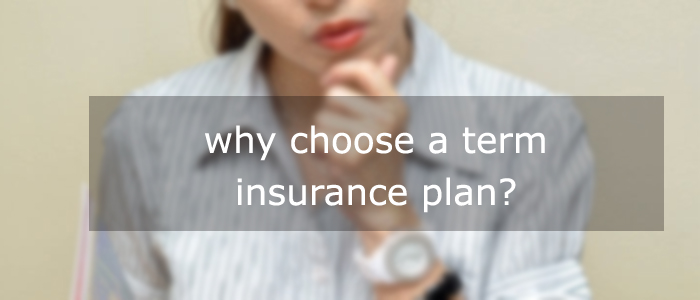 There are many benefits associated with a term insurance plan. The main benefits are summarized below:
The Convenient and hassle-free option of opting for an online term insurance
The assurance that no part of your premium is being diverted to someone's commission
High amounts of sum assured
Most of the term plans do not require medical tests for subjects under the age of 45
Multiple payment options for premium payment
Regular premium payments can be done monthly, quarterly or even annually
Customers opting in for higher terms are eligible for rebates
Premium amount is tax exempt u/s 80C of the Income Tax Act
Maturity amount is eligible for tax benefits as well
Best Term Insurance Plan in 2016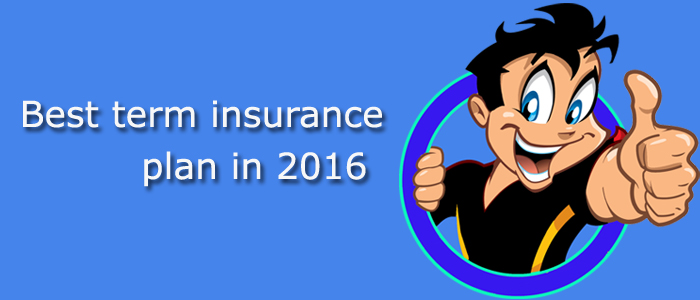 Most reputed companies are providing attractive term insurance plans in the market today. These companies include giants like SBI, Life Insurance Co. of India (LIC), Future Generali (FG), HDFC Life and ICICI Prudential. In this article we shall explore the three best term insurance plans available for customers in the market at present.
Future Generali Total Insurance Solutions
In terms of the different term insurance plans available in the Indian market today, the Future Generali (FG) Total Insurance Solutions score on all fronts. These include reliability of the brand, high claims settlement ratio and count of happy customers. Some other features that FG can boast of are written below;
The online term plans can be bought from the convenience of your home without having  to go through the hassle of physical paperwork
An online premium calculator option is available that will give you a fair idea of the costs involved.  A tailor-made quote will be mailed to you as soon as you fill up an enquiry on their website
FG has a great track record of cooperative and prompt customer service
The terms and conditions are transparent
Premium amount requirements are among the lowest in the industry
Flexible premium payment options are also available
FG total insurance plans provide a wide range of terms and a high rate of return
Thus, undeniably FG is a market leader when it comes to online term insurance plans in the present market. An interactive website outlines everything you need to know about their plans so that no surprises or hidden conditions ambush you at any point in the term period. The sum total of all these benefits makes us ignore the minuscule drawbacks associated with FG.
HDFC Life Click to Protect Plus
Close on the heels of LIC e-term is HDFC Life Click to Protect Plus. HDFC has been a pioneer in the field of online insurance policies in India and thus it is not surprising to note that the HDFC Life Click to Protect Plus is a very popular option at present. The company has been selling insurance to happy customers in India for the last 15 years.
The key features of this online term insurance plan from HDFC Life may be summed up as follows:
Low default risk
Reliability of brand
High Claim settlement ratio
Lower premium amounts (Much cheaper than the LIC e-term amounts)
Known track of great and prompt customer service
The HDFC term insurance plan is around 28% cheaper than the LIC counterpart. However, the only drawback is that it lacks the government backing that LIC can boast of.
LIC E-Term
LIC has always been a reliable insurance provider in the Indian market. The Government backing of the company increases its reliability, brand-recognition as well as customer service. In terms of benefits offered, the LIC e-term is a great option available in the market today.
Pros:
LIC has a very high claim-settlement ratio making their term insurance plan extremely reliable
Negligible default risk
Known record of managing finances beautifully
Flexible range of plans with varying term periods
Brand recognition value
However, the term insurance policy from LIC suffers from a few drawbacks as well. The most important point is the high amount of premium required. In fact, many private companies offer similar benefits in their term insurance plans at half the premium amounts.
Thus, LIC e-term scores high on reliability and risk aversion quotients, but suffers from high premium amount requirements.
As we have discussed above, term insurance plans have many benefits which is the driving force behind their growing popularity in today's market. A number of great insurance plans are available in the market today from reliable vendors. Choosing one best suited to your needs is highly essential. We hope that the decision might get a little easier with our tips and suggestions.
A financial planning platform where you can plan all your goals, cash flows, expenses management, etc., which provides you advisory on the go. Unbiased and with uttermost data security, create your Financial Planning without any cost on: http://bit.ly/Robo-Fintoo
Disclaimer: The views shared in blogs are based on personal opinion and does not endorse the company's views. Investment is a subject matter of solicitation and one should consult a Financial Adviser before making any investment using the app. Making an investment using the app is the sole decision of the investor and the company or any of its communication cannot be held responsible for it.
Related Posts
Stay up-to-date with the latest information.