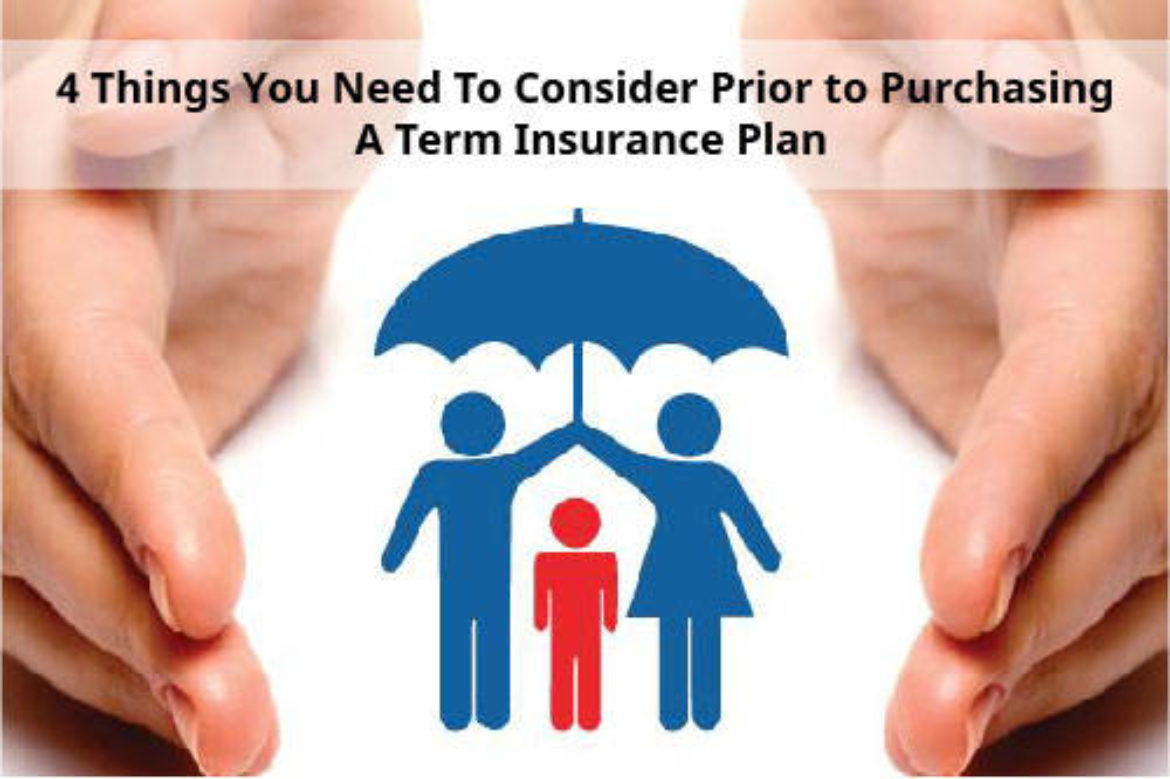 Smart investors never fail to set realistic and long-term financial goals to ensure a secure future for themselves as well as their dependents against all unforeseen events. They do the same by investing in term insurance plans which is nothing but life insurance in its purest form for rendering comprehensive financial protection to your loved ones. However, in most of the cases investors fail to conduct adequate research before deciding on a term insurance plan which in turn makes them vulnerable to unscrupulous agents. Keeping such things in mind, today we are going to take you through the four main factors to consider before choosing the right term insurance plan.
Deciding On The Cover Amount
You need to consider aspects such as your financial responsibilities, age, basic expenses linked to your lifestyle habits, family's future financial obligations, loans as well as make adequate provision for the rising costs associated with inflation while deciding on the cover amount. Ideally, your cover amount needs to be 20 times your annual income if you are between 25 to 35 years of age while the cover amount needs to be 10 times of your annual income if you fall in the age segment of 45 to 55.
Determination Of Policy Tenure

Based On Corresponding Financial Obligations – You can take note of your upcoming commitments to decide on a suitable policy period. Thus, if a house loan has been taken by you for a span of 30 years, then it is required to avail a term life cover at least for the same time to keep your family covered from any unfortunate event and financial burden associated with the same.
Based On Your Retirement Plan – 60 is the average retirement age for most people. You need to ensure that your term insurance cover extends up to your working years to cater to the financial requirements of your family if you retire before time or any other unfortunate event follows suit.
Based On Your Age – If you are looking for a low-premium term plan offering high cover, then you need to start with your investments early. A 40 years' term is advisable if you are in your 20s whereas a term of 10 to 15 years can serve you well if you are in your 50s.
Must read: Top Secrets to Choose the Best Term Insurance Plan
Herein, it becomes imperative to note that the premium stays constant for the entire policy period once it has been fixed and usually an insurance company covers people up to the maximum age of 75 to 80 years.
Deciding On Payout Options
The payout option chosen by you will have a big role to play in deciding the premium amount of your term insurance policy. You can opt between a lump sum payout with monthly income or simply a lump sum payout. The first option can provide you with regular monthly income coupled with life cover which becomes payable over a span of 10 years. While the simple term plans offer a single sum as death benefit, certain insurance companies offer investors with monthly income and life cover in exchange of higher premium.
Deciding On The Right Insurer
With a large number of insurance companies offering varying plans, it becomes imperative to opt for the one which suits you in the best manner possible. You can do the same by paying special attention to the points mentioned below:
Solvency Ratio – This refers to the ability of an insurance company to settle all claims in extreme scenarios. According to IRDAI guidelines, all insurance companies need to maintain 150% solvency ratio for minimising chances of bankruptcy. A good solvency ratio can thus serve as a measure of the insurance company's health both over short and long term horizon.
Claim Settlement Ratio – This is indicative of the number of claims which are paid back or policies which are settled by the company. It is advisable to opt for an insurance company having a high claim settlement ratio.
Market Reputation – You can gain greater understanding about grievance ratio as well as customer complaints by enquiring about the insurer's market reputation.
Financial background – This will ensure that the insurer can mitigate all its short and long-term liabilities in the case of a crisis situation.
Must read: Types of Health Insurance policies amid COVID-19
Once you get equipped with all these information, taking the final call in regards to selection of an insurance plan in accordance with your requirements is going to become easier for you.
Related Posts
Stay up-to-date with the latest information.