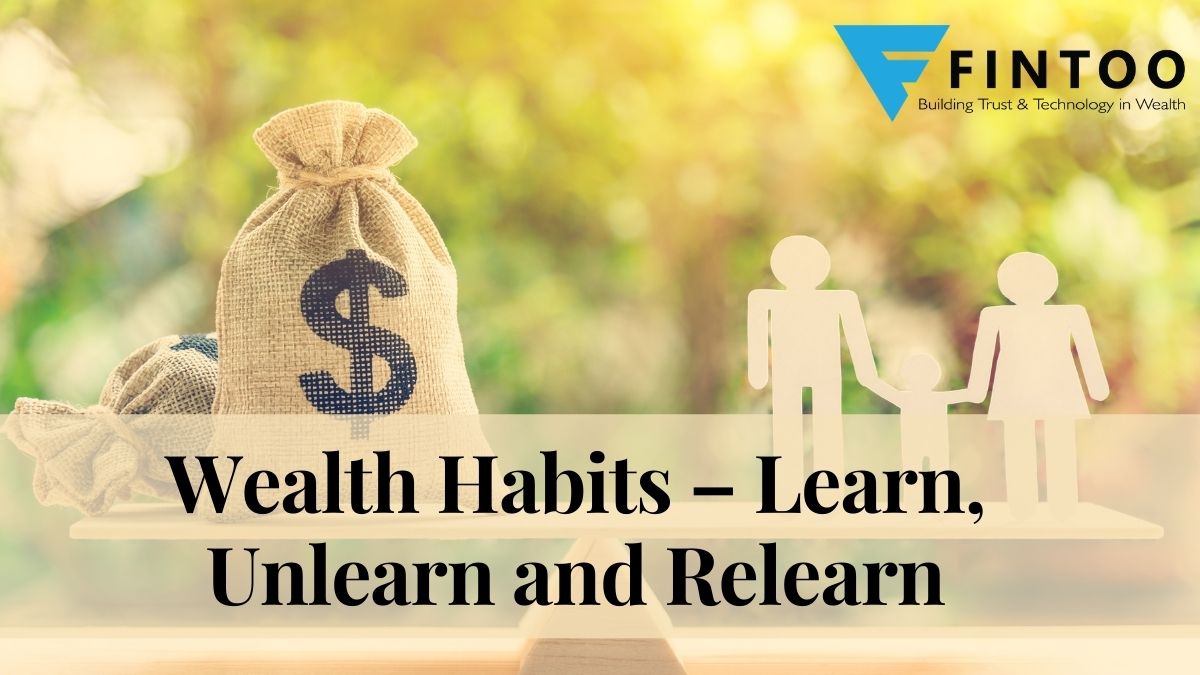 by
Manish Hingar
June 7, 2021
When the entire world was upgrading its defence technology in preparation for a World War III or a
similar situation between neighbouring countries, no one taught us that World War III would be
fought with social distancing, wearing a double mask and getting vaccinated against COVID. Lesson
learnt "Human discipline is more important and critical than any technology to discipline machines".

In India, the second wave arrived with a slew of new challenges. Earlier this year, no one was
bothered to get vaccinated. At the same time, the Government took early warnings very casually
and started exporting a few vaccines, which resulted in a complete disaster and failure for India and
us as Indians. We start taking things more seriously and responsibly when some of our known faces
lost their lives. The second wave disaster also showed us a mirror of how poor our health and
medical infrastructure in India. These results, like oxygen shortage and lack of accessibility of
medical infrastructure, have shown us how far we are in reaching the mission of Healthy India. Every
one of us saw immense frustration and our inability to do anything.

How India would react and what lesson it plans to take forward from this disaster will decide the
future of a healthy India? A country with 132 bn people should first have an excellent medical
infrastructure before thinking about any other advancement. We usually listen from big
management gurus that our failure will teach us the biggest lesson of your life and I hope with the
days gone by we learn some great lesson about our casual approach and indiscipline rather than
criticizing the Government or local body.

"Pahla sukh nirogi kaya, dusra sukh ghar main maya" COVID pandemic gives us callous times not
only physically and mentally but also financially. Now it's time for us to question, "Are we seriously
managing our money well? How important is an emergency fund which we often overlooked and
withdrew to go on vacation with family?
Read: Everything You Need To Know About Wealth Management – Fintoo Blog

In this short span, we saw many families where the children have lost their parents, sometimes both
their mother and father. Are their parents adequately covered, and have they made proper
arrangements so that their children will get the funds or insurance money smoothly? Also, as
responsible parents, do we teach them how to handle such unpredictable situations? It brings us to
a profound realization – Is earning money and investing enough? Educating our children on how to
manage wealth is equally important. Here are some of the outstanding money habits or lessons we
should essentially consider for a better situation-
If both the parents are working, then it is advisable to keep three months' mandatory expenses as
your Emergency Fund. If your spouse is not working, then six months of mandatory expenses should
be your Emergency Fund. Mandatory expenses mean your grocery expenses, EMIs, school fees,
house rent and any other expenses you can't avoid in the coming 3 or 6 months' time. It is also
advisable to open a separate bank account and deposit the amount there to remain untouched
there.
Educate kids about your investments and insurance policies if you have taken any. It is also
advisable that one of your loyal friends or relatives should also know about your insurance plans and
investments so that they could help and save the boat in case of any uncertainties.
Your planned vacations or other big expenses like buying a car, luxury parties and hotel expenses
must have decreased from the last year. It is an excellent opportunity. If you don't have an
emergency fund, do use this money to create an emergency corpus or invest this money for a long-
term goal.
The Pharma and Healthcare sector looks very promising in the next five years. Anyone who has
equity exposure can see Pharma and healthcare sector as emerging sector in coming years and can
allocate at least 20% – 25% of their equity corpus in health and Pharma stocks or Health and Pharma
sector mutual funds.
We have to understand the importance of WILL. While you are at home, do accumulate all your
wealth details and prepare a simple excel sheet. Sit with your family (spouse and adult kids), disclose
it to them, and give them a fair understanding about it. Create a simple WILL without any
considerable legal troublesome effort. An ordinary paper-written WILL is also acceptable and helpful
in the smooth transmission of the assets.
Understand the difference between direct investment and investment through some agents,
brokers or financial planners. In this challenging time, if your spouse or kids cannot do all the
exercise of getting insurance money and other transmission formalities, you should invest your
money with the help of some financial planners, agents or brokers? If a spouse or kids possess sound
knowledge and a fair understanding of how to get insurance claim money and other formalities, it is
advisable to take the direct route. Merely saving a few pennies (brokerage or commission) can
sometimes make your entire investment at stake. Take a decision wisely; your friend or neighbour,
or colleague's situation may be different from yours.
A financial planning platform where you can plan all your goals, cash flows, expenses management, etc., which provides you advisory on the go. Unbiased and with uttermost data security, create your Financial Planning without any cost on: http://bit.ly/Robo-Fintoo
To Invest and keep regular track of your portfolio download: Fintoo App Android http://bit.ly/2TPeIgX / Fintoo App iOS http://apple.co/2Nt75LP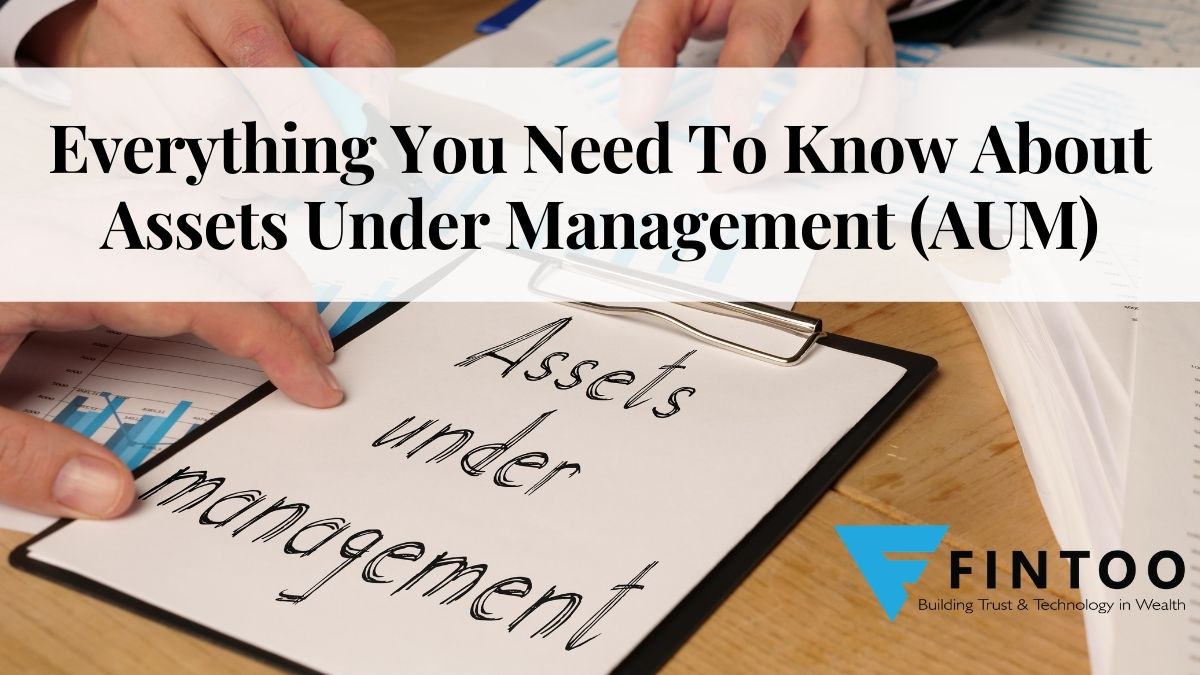 by
Manish Hingar
June 17, 2020
There are a few things you should know about before investing in any mutual funds. AUM, which stands for Assets Under Management, is one of those things. AUM is one of those key points that you should look into before investing in a mutual fund by any finance-based establishment apart from the expense ratio, their overall reputation and other basic requirements.
Say you are planning to invest in some specific mutual fund. There will always be other people who have invested money in it as well. When all the money invested by everybody is added up, the number you arrive at will be the Assets Under Management. This article will walk you through all the aspects of AUM to make you choose wisely if you are planning to invest in mutual funds.
Assets Under Management
Assets Under Management are equal to the complete value of capital or assets in the market that the mutual fund has. The manager of the fund is responsible for managing the assets and taking wise investment decisions on behalf of the investors. It is a measure of the expanse and professional credibility of the establishment.
AUMs can also be used as a measure of comparison while choosing a mutual fund to invest in. You can easily look up the AUM through various timelines to compare different fund houses and their mutual funds. It also includes returns gained through the mutual funds themselves. Based on the investment mandate, the fund manager can choose to invest further, or distribute the dividends among the investors.
The AUM value depends a lot on market fluctuations. The value is proportionally based on the profits gained and losses incurred, which also determines the mutual fund fee. Lesser the value, lower the fees. Different fund houses generally use various methods to fix the value of the fund fee.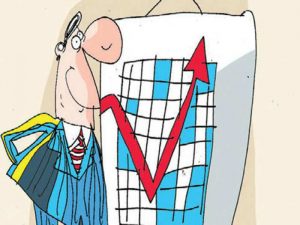 Importance Of Considering AUMs Before Investing
Most people often look at the mutual fund company's AUM before they consider making an investment in a mutual fund. Needless to say, a higher value attracts more investors. This comes from the sense of having more people put their money and trust in the specific mutual fund. However, apart from the AUM value a few other things should be looked into as well. These are the expense ratio, flexibility and security of the investment mandate and the reputation of the person managing the fund. AUM value is viewed differently when applied to different kinds of funds. Let's try and understand how that happens.
EQUITY FUNDS

:- More than AUM, what matters here is the fund house's compliance with the investment mandate and the overall returns. There should be a certain benchmark through any high or low phase in the market. So we see that it all comes down to the fund manager's skill to gain profitable returns rather than size or popularity.

a) SMALL-CAP & MID- CAP FUNDS

:- Here, you should mostly stick to Systematic Investment Plans (SIPs) and avoid lump-sum investments. This happens because the fund itself becomes a priority shareholder in that company if the AUM grows beyond certain limits. This also limits funds from trading its shares during a market fluctuation.

b) LARGE-CAP FUNDS

:- Investors depend a lot on AUM when it comes to large-cap investment funds. People normally compare the AUM value between two companies offering similar kinds of mutual funds. Other than that, the growth consistency is also compared.

DEBT FUNDS

:- AUM is of utmost importance here. A debt fund that has more capital value can invest through more securities. This can increase fund returns since it reduces the expense ratio. At the same time, having more assets can help the company discuss more reasonable rates with the debt issuers.
Effects of Having High AUM Value on Mutual Funds
Many theories comment differently on the AUM values having positive or ill effects on the mutual fund and the company. A higher AUM value does not ensure a good or a bad performance by the fund. The onus is on the fund manager. If the manager is wise and makes the right investment decisions based on the market trend or situation, he/she might be able to take quick calls on behalf of the investors. Comparing the overall performance of the fund over time is important before you invest.
Calculating AUM
As mentioned before, different fund houses have various ways of calculating their AUM. A consistency in gains will always ensure a rise in investment. Positive performances attract more investors and newer assets, which leads to a higher AUM, just as a lesser market value will dip the value of the assets. Similarly, if an investor wishes to redeem their share or the fund closes unexpectedly, the AUM will decrease.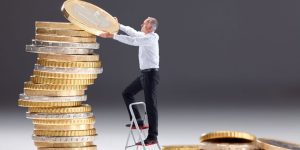 AUM and Expense Ratio
Generally, the mutual fund fee depends on the size of the fund in consideration. It is also known as the management fee. It is normally calculated based on the portions of units held by the investors. However, the mutual fund performance bears no direct effect on the fund fees. It mainly includes the charges of the administration and the fund manager's compensation based on his efforts. The overall annual costs needed to operate mutual funds, is known as the Total Expense Ratio (TER). The Security and Exchange Board of India (SEBI) has instructed that AUMs must always be higher than the TER.
In short, AUM is one of the key points you should look into based on the kind of mutual fund you are planning on investing in. The AUM value says a lot about the mutual fund and the reputation of the company.
To Invest and keep regular track of your portfolio download: Fintoo App Android http://bit.ly/2TPeIgX / Fintoo App iOS http://apple.co/2Nt75LP