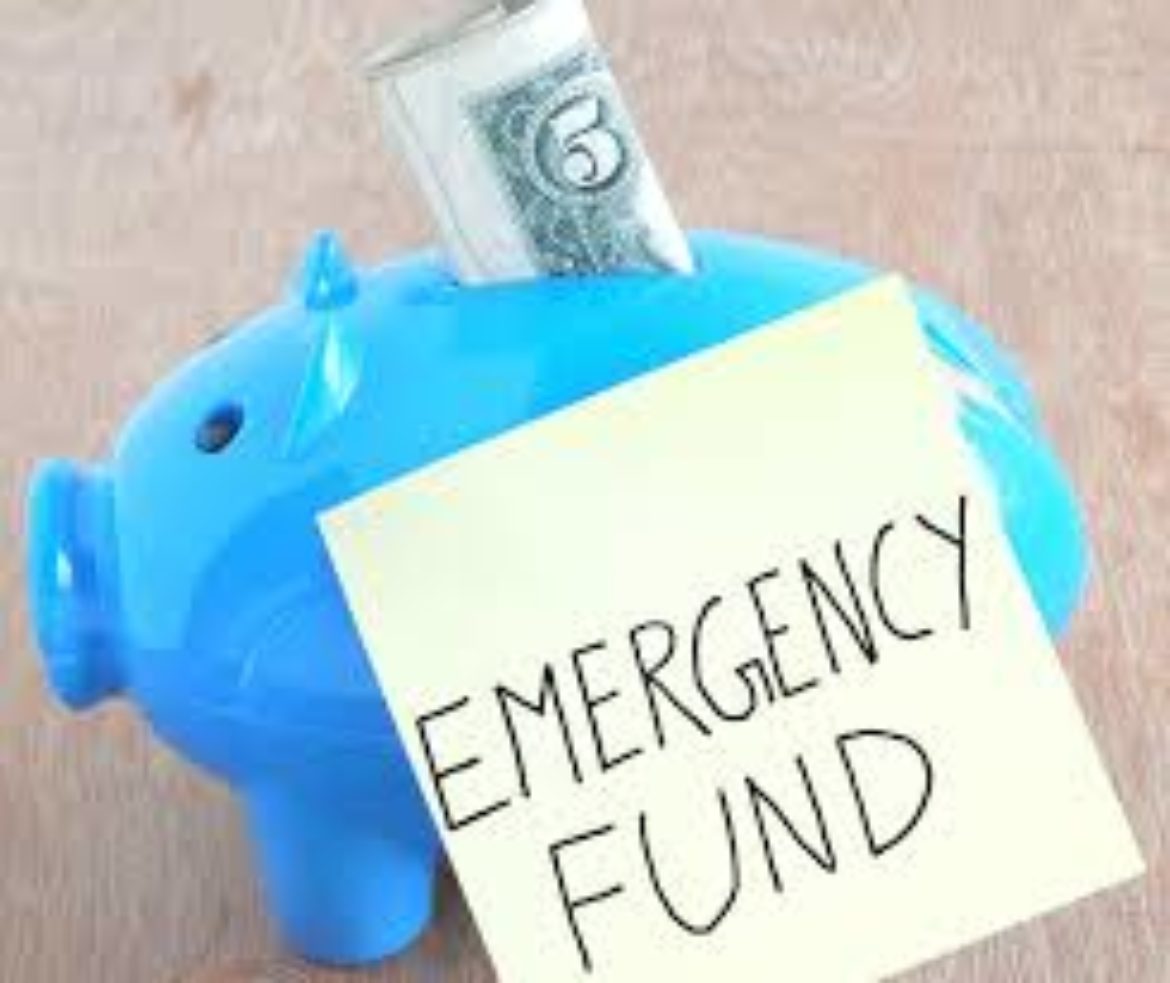 by
fintoo
May 7, 2020
Emergency Fund as the word itself says it is a fund which can be utilised in case of an emergency. Emergency can come anytime. You will not know in advance what unforeseen event is going to knock on your door. It could be a job loss or medical emergency with any family member or yourself. In the worst case it could be an unexpected demise of an earning member in the family.
The interesting thing about emergencies is that you cannot predict what will come and when. For instance, nobody would have ever imagined the emergence of a highly contagious and deadly disease all over the world and that it would spread exponentially affecting global economies. The impact is not limited to health but also wealth. People are losing their job or experiencing substantial pay cuts or leave without pay. In such a situation, we realise how important it is for everyone to keep an Emergency Fund. It will help you to manage your expenses without borrowing or affecting your other ongoing investments.
Now that we realise the importance of having an Emergency Fund, let's understand where we should invest this money.
The two most important factors to be considered while making an investment for emergency fund are –
1. Liquidity – One of the most crucial things is that this money should be readily available. Whenever you need, you should be able to encash it immediately. This means that you cannot invest this money in a PPF account or real estate. Because when you will need it, you will not be able to encash it because of no or low liquidity in these options. Therefore, look out for highly liquid assets.
2. Low Risk – The second most important thing is that this money should be invested in a low risk asset class. It implies that you should not be investing this money in the share market. Although the share market is highly liquid, the volatility is also very high. We would not want to withdraw from such investments by booking losses. You should know that equity market investment is for the long term and is highly volatile. So there might be a situation where you need money but the market is down so you will be forced to withdraw at a loss. This is happening currently with investors who don't have any emergency corpus.
So based on these two factors, what are the options available to us?
1. Saving Bank Account
Many people prefer to keep emergency funds in their savings bank account. No doubt, it is highly liquid but it gives hardly any returns. Currently, the saving bank accounts are offering 3-5% p.a. which is not even covering the inflation cost. So it's not a good decision to keep your entire money in a savings bank account.
2. Fixed Deposit
A fixed deposit (FD) is a financial instrument provided by banks, that provides investors with a higher rate of interest than a regular savings account, until the given maturity date. The defining criteria for a fixed deposit are that the money cannot be withdrawn from the FD.
The level of liquidity is low. But you have the option to withdraw with the penalty. To compensate for the low liquidity, FDs offer higher rates of interest than savings accounts.
3. Liquid Mutual Funds
A liquid fund is a type of mutual fund which invests primarily in money market instruments, like treasury bills, commercial papers, certificate of deposits and term deposits. They allow Investors to park their funds for a few days or months as they have maturities up to 91 days.
Liquid funds can be made liquid at any time and earn returns for the holding period. Because they earn a return from market instruments, liquid fund's returns can rise or fall depending on the market rates. For very short debt, Market interest depends on the liquidity situation.
Read More :- Importance of Continuing SIPs Amid COVID-19
Let us compare Liquid Mutual Funds with Fixed Deposits
1. Liquid funds are easily accessible as compared to bank FDs. Bank FDs would penalize you for premature withdrawal. Liquid funds do not have exit loads.
2. As per past records, liquid funds prove to give better returns than fixed deposits. It would range between 6% to 8% per annum. On the other hand, bank fixed deposits offer returns depending on the tenure. Lower the tenure, lower the interest rates.
3. Since liquid funds invest in short-term securities, it has lowest interest rate risks. When interest rates fall, bond prices go up. When interest rates rise, bond prices fall. The negative relation between bond prices and interest rates is stronger for long term bonds. This means that the longer the maturity of a bond, the more it responds to changes in market yields. Since a liquid fund invests only in short term securities, it's market value does not respond much when interest rates change in the market.
4. Tax treatment: If you sell them before 3 years, any gain needs to be added to your income and you need to pay income tax based on your tax bracket. Fixed deposits are also taxed the same way even if it is more than 3 years. However, if you redeem liquid mutual funds after 3 years so will have to pay tax of 20% with indexation benefit. This will be fruitful for investors in the higher tax bracket.
Conclusion
If you want to park your money for a short term or immediate requirements, liquid funds would be the best bet for you. Consider the above factors before investing in such funds. Investors can choose good liquid mutual funds based on past years performance, low expense ratio, high Assets under Management (AUM) and well diversified portfolio.
So don't wait any longer, create your emergency fund today by investing in Liquid Mutual funds. You can do this by downloading the Fintoo App.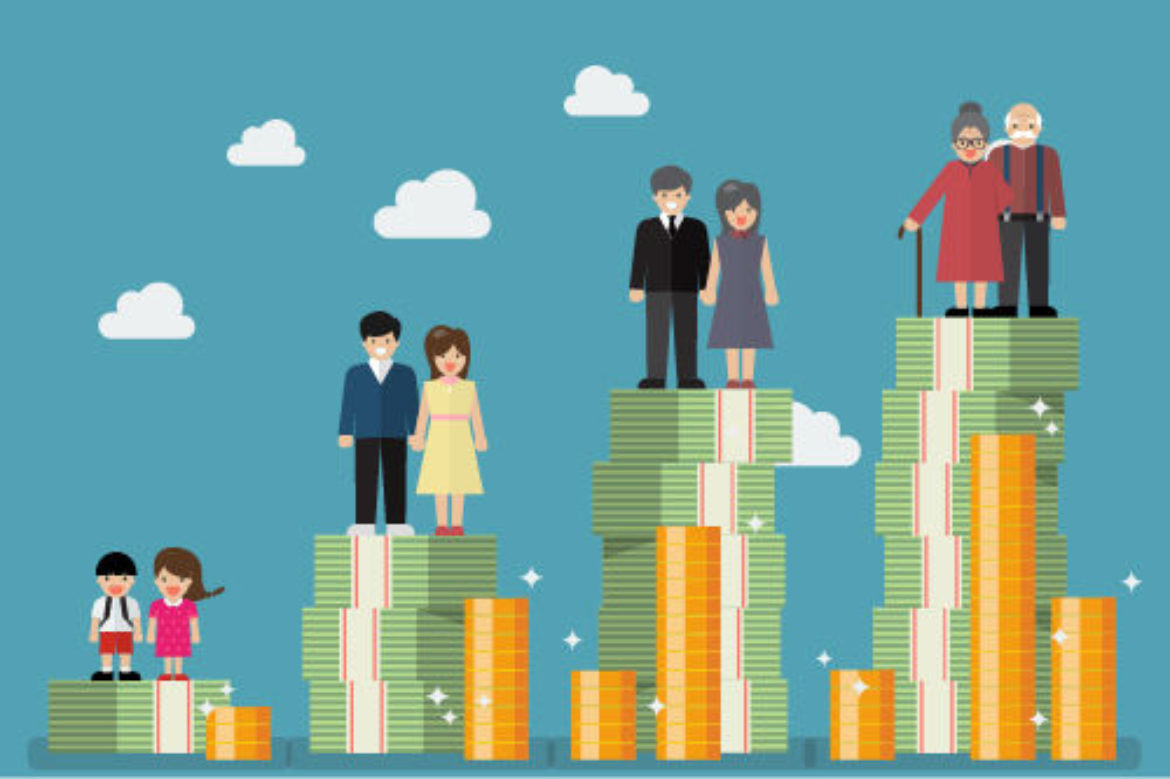 by
fintoo
April 22, 2020
Retirement planning is absolutely necessary so that you have a corpus at hand when you retire and need funds to meet your lifestyle expenses. As you plan for your retirement you have to factor in many questions like, how will you streamline your debt? Or how will you arrange for your medical bills? Or probably other aspects like estate planning.  As individuals, we want a comfortable and secure future and for that one has to start planning from a very early age in life because we all know how the adage goes, 'make hay while the sun shines'. 
Let us now understand which investment avenue better suits an investor. Say you are 40 and are planning to invest INR 12000 per month towards your retirement corpus and you plan to retire at the age of 58. Now, when it comes to planning for retirement, there are various types of retirement investment plans which might attract you. Two of the most popular ones being the pension plans and mutual funds. Are you now wondering which avenue would be the best alternative for creating a good retirement corpus?
Many argue mutual funds are better while some swear by pension plans. What do you think?Though mutual funds and pension plans both help in creating a fund for retirement, mutual funds have the upper hand. Here are a few pointers which will help you make a distinct choice instantly-
Mutual funds are flexible
Mutual fund investments give you flexibility both at the time of investment and also on redemption. While investing you can invest in monthly installments through SIPs (which are as low as INR 500 per month) or invest in one lump sum. The redemption is also flexible wherein you can choose to systematically withdraw from your funds every month (through a Systematic Withdrawal Plan) or access your funds at once. Pension plans don't provide this flexibility. Though you can get flexibility in paying premiums (monthly premium, limited premium, single premium or regular annual premium), the maturity proceeds have a rigid redemption rule. You can withdraw only part of your accumulated corpus in cash. The remaining would have to be taken in annuity installments which are paid throughout your lifetime. This annuity pay-out might not be suitable when you require lump sum funds for meeting an emergency expense.
The returns are better in mutual funds
The growth promised by mutual funds is better than those promised by pension plans, whether traditional plans or market linked. In mutual funds, the expenses involved are also low thereby increasing the return generated. Pension plans have lower returns associated with them. If the plan is traditional, the insurer invests in Government backed investment options giving very low returns. In case of market linked, there are a lot of expenses associated with the plan (administrative expenses, fund management expenses, mortality charge, premium allocation expenses, etc.). These expenses reduce the investment and thus the returns are lower. Even the annuity pay-outs paid under annuity plans are very low and do not earn market-linked returns.
The tax implication cannot be ignored
When it comes to tax, if you choose an ELSS scheme of mutual funds, you can avail tax benefit on your investment under Section 80C. The same is true for pension plans. But in case of redemption the tax implication is different. Annuity payments received under pension plans are taxed. Only the commuted part is tax-free. In case of mutual fund investments, returns are taxed as long term and short term capital gains. Long term capital gain in case of equity mutual funds is only 10% of the gain amount and that too a gain in excess of 1lac. This means upto a gain of 1lac, no tax needs to be paid.
Given these benefits, mutual funds are the best retirement plans. You can start your retirement planning by choosing SIPs and investing an affordable amount every month. Thereafter, as your age increases, you should shift your investments to debt oriented funds to safeguard the generated returns against market fluctuations. Lastly, SWPs are a good way of redeeming your mutual funds partially to create a source of regular income in your retirement years. So, choose mutual funds and create an inflation proof and considerable corpus for your golden years.