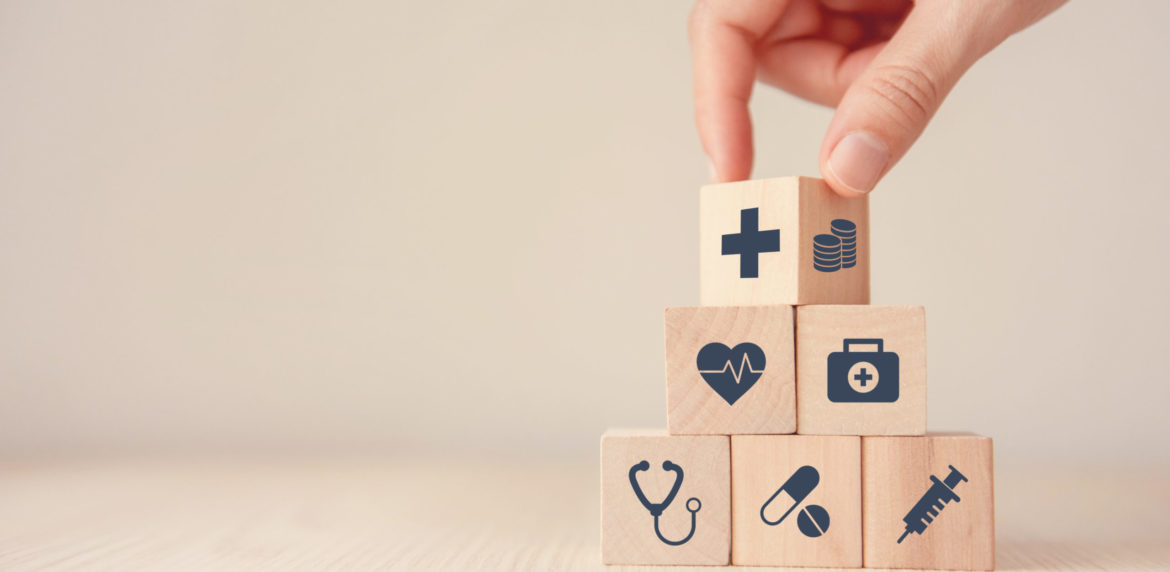 by
Nidhi Manchanda
August 25, 2020
Health insurance cover is the most crucial to have especially at this point of time when the entire world is experiencing the wrath of Coronavirus. In the modern era of inflation, it becomes imperative to seek out a decent health insurance cover especially if you wish to safeguard yourself as well as your loved ones from falling prey to skyrocketing healthcare expenses. Apart from providing you with adequate peace of mind, it also offers the best chance of recovering back both physically and financially if anything unfortunate happens.
Getting a health protection as early as possible is becoming extremely important as once you succumb to issues such as diabetes or blood pressure, your insurance cost starts getting high while the coverage gets low. Today we are going to take you through the most important considerations which can help you in choosing the right cover.
The emphasis on importance of having the right and adequate health insurance plan is never enough.
There is always a lot of confusion about which health insurance plan is best and which one suits our needs. The major reason for this confusion is diversity of features among different insurance providers and their products. There are so many things and fine print that one needs to check before buying a health insurance plan.
Let us start with the very basics.
Types of Health plans
So there are two types of health insurance plans available in the market. These are:-
Indemnity Plans
Benefit plans
Let us discuss each of these two in detail : –
Indemnity plans
Indemnity means to make good the loss. The objective of this type of plan is that it makes sure that you do not have to spend on the medical treatments from your own funds. This plan ensures this by two ways :-
Reimbursement -It reimburses the cost of medical treatment in a hospital. Reimbursement means first you need to pay all the expenses incurred in the hospital and after showing proof of the expenses by way of bills etc, the insurance company reimburses you.
Cashless treatment – This is the most common one and you might already be aware of this. Here, you don't have to pay anything from your pocket; the bills of the hospitals are directly paid by the insurance company through TPAs. This facility is available to all the network hospitals of the insurance provider.
I would say almost all the times, the hospital near you will be covered in a list of network hospital and you can avail the cash less facility. However, if not then you can opt for reimbursement. So it is always better to check the list of network hospitals before buying an insurance policy.
For example, if a policyholder chooses a sum insured amount of Rs.4 lakhs and is presented with a hospitalization bill amounting to Rs.1.5 lakhs, the insurance company will pay out Rs.1.5 lakhs to the policyholder. This is what happens in indemnity based plan.
I hope you are now clear with indemnity pans. In short, this plan settles the claim based on your expenses incurred either by reimbursement or cashless. This claim cannot exceed your sum insured. These plans also cover a wide range of treatments and illnesses and cover the actual amount of the hospital bill.
2.Benefit plans
On the other hand, benefit plans pays out a fixed amount to the insured on diagnose of a particular disease for which he is insured irrespective of the expenses incurred or about to incur. This means you can spend this amount received from insurance company however you want and not necessarily the hospital expenses.
When a person is diagnosed with a critical illness, not only he incurs the hospitalization expenses but also suffer by loss of income owing to inability to work. The benefit plans gives you the flexibility to use the money as you want.
For example, if a policyholder chooses a sum insured amount of Rs.4 lakhs and is diagnosed with a critical illness then insurance company pays you the entire sum insured of 4 lakhs. Doctor's certificate and report is required to prove diagnosis. Now even if the he is presented with a hospitalization bill amounting to Rs.1.5 lakhs, the insurance company will pay out entire Rs.4 lakhs to the policyholder. This is what happens in benefit based plan.
Now based on the above two types, let us see the different types of health insurance plans available in the market:-
Comprehensive health insurance Plan

– It is a Indemnity based plan which is available as individual plan as well as family floater. These are offered by general / health insurance companies only.

Critical Illness Plan

– It is a benefit based plan which is available only for individuals not as family floater. There are some plans which are comprehensive which covers a number of critical illnesses and there are plans which cover only one particular critical illness like cancer. Also, note that these plans are often offered as a rider as well. Thus, it is offered by both life and general insurance companies.

Corona Specific Plans
IRDAI had recently mandated insurance companies to offer short-term health plans that will cover hospitalisation expenses related to the treatment of COVID-19. This will assist individuals buy specific health cover for meeting hospital costs due to coronavirus.
There are two such plans – Cororna Kavatch and Corona Rakshak. Both of these policies are short term health insurance plans meant for Covid-19 related hospital expenses. One of the major benefit of these policies is that your no claim bonus of existing comprehensive cover will not be impacted due to COVID-19 claims.
Corona kavatch – It is an indemnity plan offered by general and health insurers only. Minimum cover – 50,000, Maximum Cover -5 lacs. It is available in both individual and family floater Option. You can get to add hospital daily cash of 0.5% of SA per day
Corona Rakshak – It is a benefit plan offered by both life and general insurers. Minimum cover – 50,000, Maximum Cover -2.5 lacs. It is available as only individual plan. It requires an hospitalization of 72 hours.
It is suggested to not buy corona specific in place of comprehensive cover but rather it should be like a supplementary cover. It is recommended that one should have a comprehensive indemnity based cover with a benefit based cover as well. Both the plans have their own unique features.
Here is a Complete Guide for buying Health Insurance Plans
Stay safe and be insured.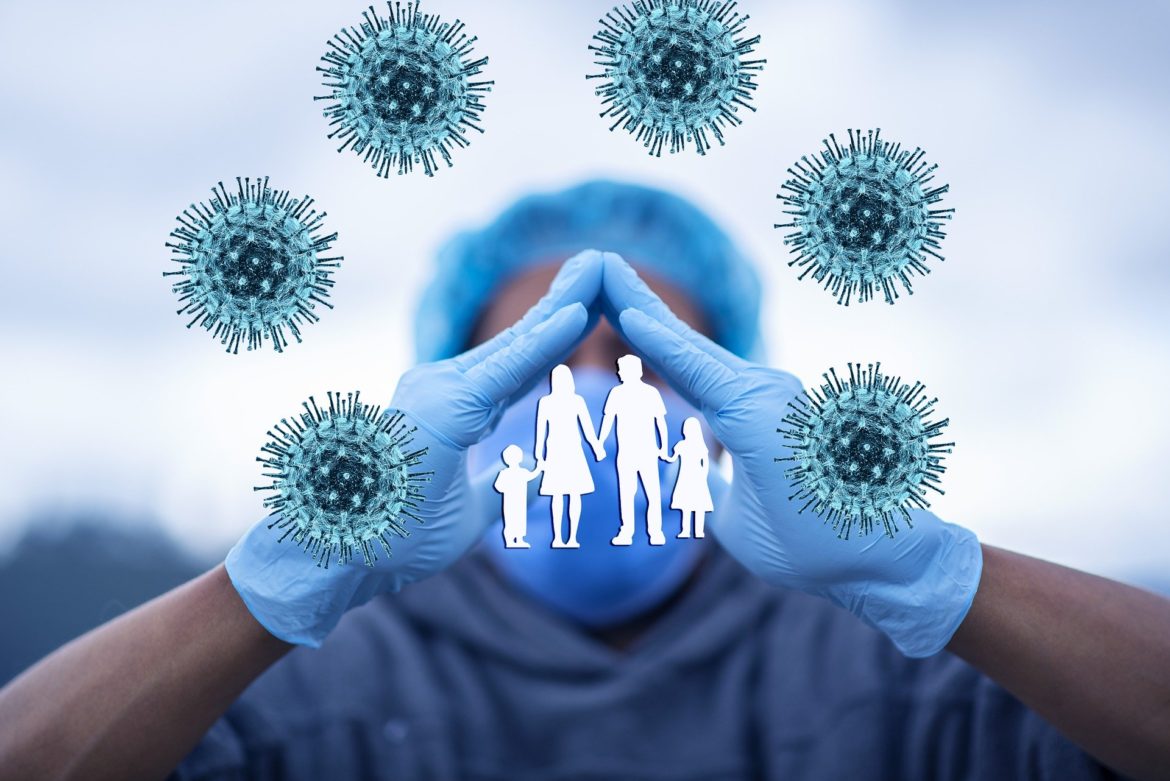 by
Nidhi Manchanda
July 9, 2020
It all started from the month of December 2019 that we started witnessing the spread of coronavirus. The contagious viral infection that still doesn't have any cure as no vaccine is introduced yet has kept us under lockdown for over 100 days now.
Covid-19 positive cases have risen in these past few months but at the same time people are getting recovered too. So that's something positive we can look forward to. We are living in a world of uncertainties which are increasing day by day.
Millions of people are infected all over the world. During this time, there has been a flood of questions related to medical insurance. I am glad that people are now talking about the need for medical insurance. During such times, it is even more crucial to seriously consider including medical insurance in your financial planning.
Based on my experience and interaction with so many people and their families, I have realised that the ones who are young and healthy do not opt for medical insurance. This is because they feel nothing is going to happen to them. And the ones who have medical conditions find it difficult to get a cost effective and adequate cover.
So the point I would want to make here is getting an adequate health insurance is a preventive measure to protect your finances in case something as unfortunate as corona or any accident happens. It is better you get it early in your life so that you can enjoy more features and better coverage.
Now coming to questions that you might have in your mind regarding the current covid-19 and health insurance plans.
Read here: 7 Reason Why You Should Buy Insurance
Let me answer some frequently asked questions. I have divided these questions in two segments i.e. one for someone who already has taken some health insurance policy and others who do not have any insurance at all till now.
FAQs from people who have medical insurance
Q1 – If I get diagnosed with covid-19, Will my treatment be covered by my insurance company?
Answer: Well, as per IRDA all the health insurance companies offering indemnity based covers are instructed to settle the claim for covid-19 patients on priority. Also, it is important to know that the main features of your health insurance policy remains the same be it covid-19 or any other disease.
Let me brief you about 2 important features of health insurance policies to get better clarity on whether it be covered or not.
Hospitalisation of 24 hours – This is common ground on which all health insurance policies work. If you get admitted into the hospital for at least 24 hours then only the cost will be covered by your insurance company. Few day care treatment is also covered in most of the policies but it does not apply to coronavirus. So if you are not admitted to the hospital, then you will not get your cost reimbursed.

Pre and post hospitalisation expenses

– Once you get hospitalised, majority of the insurance companies will also cover your pre and post hospitalisation expenses up to 35 and 60 days respectively. This means if you had incurred cost on covid-19 test pre hospitalisation, then that cost will be covered. However, if you are someone who got yourself tested and the report said negative then you cannot claim that expense from your insurance company. In short, diagnostic expenses are not covered by insurance companies unless there is a positive case and it leads to hospitalisation of at least 24 hours.
Q2 – What about expenses incurred for quarantine?
Answer: Based on the above two features, quarantine that does not require hospitalisation and treatment will not be covered.
Q3 – Can insurance company ask for additional premium in my existing policy to cover COVID-19?
Answer: No. As all the current health insurance policies which are indemnity based are already covering the novel coronavirus. You need not pay extra to cover the same. However, if you wish to enhance the sum assured then you will have to pay more premium.
Q4 – One of my friends already had a medical insurance, but still the company rejected the claim. What could be the reason?
Answer: Like I said before, all the features of health insurance policy remains the same. Let us say, if a person would have purchased the health insurance policy just 10 days prior to testing positive for coronavirus then definitely insurance company will not settle the claim. As the general rule, be it corona or any other disease, you cannot file for a claim in first 30 days of the policy purchased.
Q5 – I have a critical illness cover that I purchased 2 years ago. Is COVID-19 covered under this plan?
Answer: No. Existing critical illness covers do not provide cover for Coronavirus.
FAQs from people who do not have any insurance
Q1 – Which policy to buy that covers COVID -19?
Answer: All the health insurance companies offering products which covers covid-19. So study the detailed inclusions and exclusions before buying a health plan for you and your family. Low premium should not be the criteria to select a health plan. Instead look out for maximum coverage and a claim settlement ratio of over 90%.
Q2 – I have heard about standalone health insurance policies. What are those?
Answer: IRDA has instructed all health insurance companies to come up with a standard Benefit Based Covid-19 health insurance product by July 10, 2020. This is mandatory for the companies to offer. The cover ranges from 50,000 to 2.5 lacs with a single premium for 105 days or 195 days or 285 days. As proposed, benefit equal to 100% of the Sum Insured shall be payable on positive diagnosis resulting in hospitalization.
I hope all your questions are answered related to health insurance plans amid COVID-19. I highly recommend to invest in a good health insurance plan providing adequate cover. For the ones, who already have health insurance should check whether the cover is adequate. If not, it is suggested that buy additional cover.
Maintain social distance, wash hands regularly and stay insured!