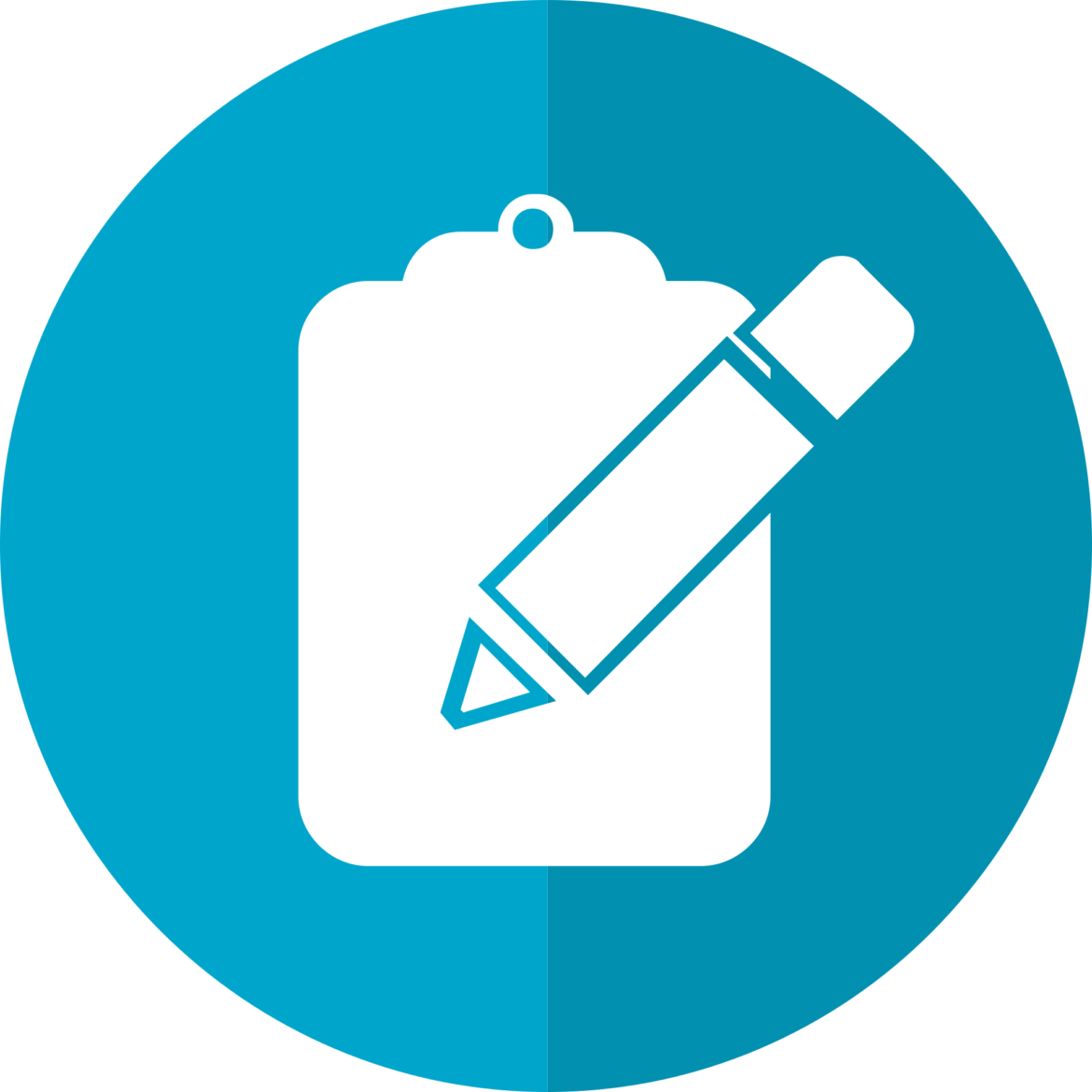 by
Nidhi Manchanda
July 13, 2020
Thinking of investing in hybrid funds? Have a complete knowledge of them before you do.
The mutual fund market is vast. There are thousands of scheme and also different categories of schemes. You can find equity funds, debt funds, hybrid funds, solution-oriented funds, etc. This wide variety of choice makes an amateur investor confused. Take the instance of a hybrid fund. Where equity and debt funds are easily understood, investors get confused when it comes to investing in a hybrid fund. They don't understand whether they are investing in equity or debt or a mixture of both. Do you?
If you are looking to explore hybrid funds for your investments, understand what these funds are and what they promise. Interested? Let's roll –
1. What are hybrid funds?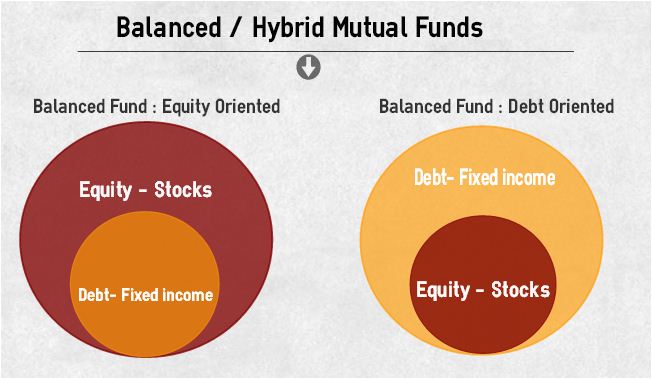 The Oxford Dictionary defines the word 'hybrid' as 'a thing made by combining two different elements'. Thus, a hybrid fund is a fund which combines different assets in its portfolio. Hybrid fund represents a mix of equity, debt, money-market investments and also cash holdings. The risk, return and taxation of a hybrid fund depend on its asset class.
2. Types of hybrid funds
Based on the portfolio, hybrid funds are further classified into different categories. The primary categories are as follows –
Equity oriented hybrid funds
Popularly known as balanced funds, equity oriented hybrid funds invest at least 65% of their portfolio in equity oriented securities. The remainder is invested in debt instruments and a little portion might also be held in money-market investments. Since equity exposure is high, the fund is volatile. However, since the portfolio also consists of debt, the volatility is reduced. Taxation is similar to equity mutual funds as the portfolio leans towards equity exposure. Thus, you get tax-free returns up to 1,00,000 if you redeem these funds after 12 months. In case your gain amount is more than 1 lac then you need to pay 10% on the excess amount. If the holding period is less than 12 months, then the gains are taxed at 15%. Balanced funds are suitable for investors just starting their mutual fund journey as they can enjoy low risk and good returns.
Debt oriented hybrid funds
These funds are also called Monthly Income Plans (MIPs). At least 70% to 85% of the portfolio is invested in debt securities and fixed-income instruments. Equity exposure is limited to up to 30%. Being MIPs, these funds may provide regular returns in the form of dividends if you choose the dividend option. You can receive incomes monthly, quarterly, half-yearly or annually. There are growth option too wherein you don't get returns. The returns remain invested and grow. These funds are taxed like debt mutual funds. If you redeem the fund within 3 years, you would earn short term capital gains and be taxed at your tax slab. If, however, the fund is redeemed after 3 years it qualifies for long term capital gain. You are taxed at 20% with the benefit of indexation. Returns of these funds could be higher than debt funds because of equity exposure in the fund.
These funds are specialized funds which try and generate return from the differential pricing of a stock in the derivatives market and the futures market. Arbitrage funds are considered to be equity-oriented funds and are taxed accordingly. However, they enjoy low volatility. Thus, arbitrage funds combine the benefit of both equity and debt funds.
3. Benefits of hybrid funds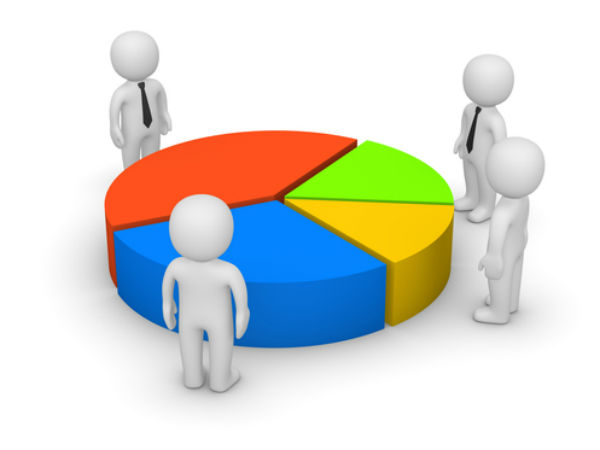 Hybrid mutual funds provide good benefits and therefore they are chosen by many investors. Some popular benefits provided by these funds are as follows –
Since these funds have both equity and debt investments, you can benefit from the high returns promised by equity while the volatility is cushioned out by debt. Thus, you get double benefits of equity and debt from hybrid funds.
Hybrid funds are apt for new investors who want to test the waters. They have lower risk appetite and higher return expectations, a combination which is available only with a hybrid fund.
Hybrid funds rebalance their portfolio automatically to attain the desired asset allocation of the scheme. This rebalancing frees you from timing the market, gives you risk-adjusted returns and also provides stability to the portfolio.
Read here: Should You Invest Directly In Equity Or Via Mutual Funds?
So, if you are looking to taste hybrid fund investments, know about the fund, its types, the risk associated, the return potential and the tax treatment. Invest only after you are clear on these parameters to avoid unpleasant surprises. Take assistance from Mutual Fund experts for guidance.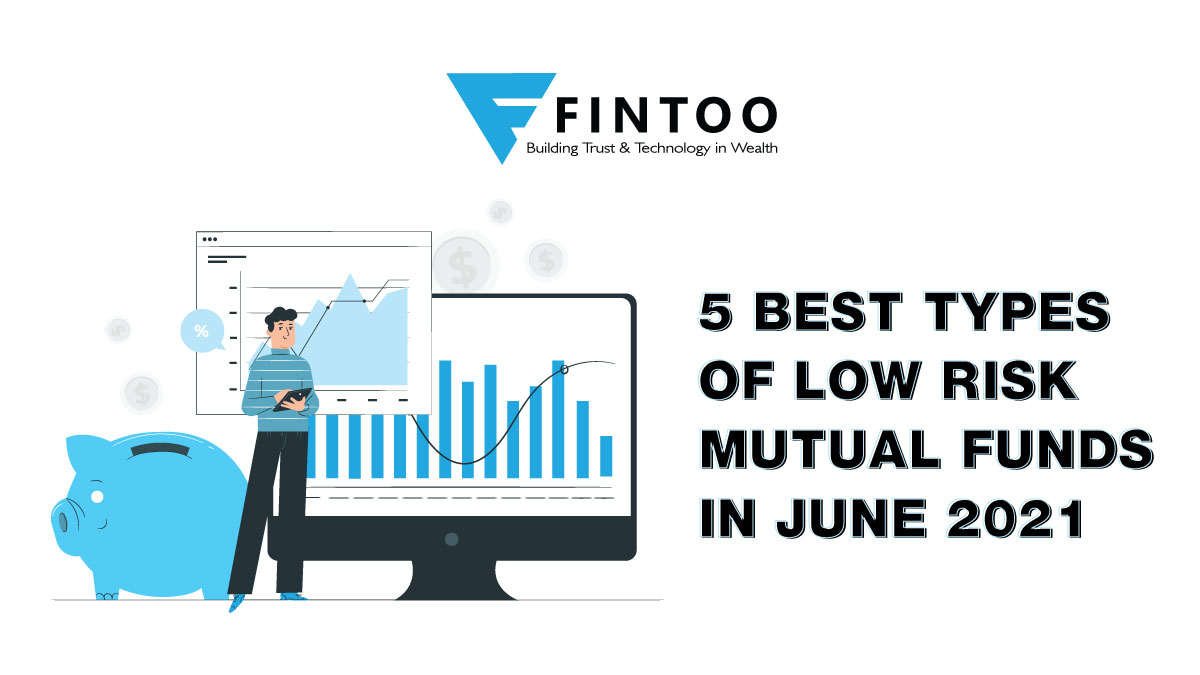 by
fintoo
June 9, 2020
Mutual Funds are the go-to investment instruments for regular investors since these are well suited for financial and tax-saving needs. They are linked to the capital markets and their actions can be regulated by the stock market arrangements. The advantage of mutual funds stems from the fact that the money is diversified. With lower risk mutual Funds are majorly chosen by new investors who are not aware of stock market dynamics and what precautions must be taken to avoid risks.
Investors are risk-averse to mutual fund investments because of the essential risks they would face. Traditional investors trust their money to be safe in fixed-income bearing instruments. However, there are a variety of mutual funds available in the market. Each variety of mutual funds has a different asset distribution which affects the investment risk.
An optimal investment situation can be achieved which means considering different factors such as the investment view, purposes of investment, style of investment, Historical returns trend, fund managers etc. So, to choose the best low-risk fund, you must analyse all these below-given fund types before deciding the best investment option for your financial goals.
1. Large-cap Equity Fund
Large-cap equity fund is those funds which invest in stocks which have a large market capitalization. Large Cap Mutual Funds are usually low-risk investments since they invest in Large Cap Stocks. Those funds are usually also known as blue-chip since they flag more or less stable prices, higher chances of dividends, etc.
2. Balanced Funds
These funds are a combination of debt and equity funds. It gives better parity of funds since the assets are divided into debt and equity. Also known as hybrid funds, these balanced funds carry reasonable risk and yield reasonable returns. Balance funds come with equity exposure which is responsible for high returns whereas debt gives stability.
3. Liquid Funds
Liquid funds are the debt mutual funds in which an investor can expect fixed income. They are called liquid funds because they are short-term maturity investments. Liquid funds are very attractive since they facilitate liquidity and give out higher earnings than bank saving accounts.
4. Arbitrage Funds
These funds are the funds where low-risk investors can get solutions under one roof. The fund leverages the difference in prices in the cash market and the derivatives market to book returns.
5. Gilt Funds
Gilt funds are the funds that invest in bonds or any other fixed-income instruments which are backed by the guarantee of the government. Gilt Funds come with a stable nature of income which is attractive for risk-averse investors.
How to choose the best Mutual Funds with low risk?
We looked at types of mutual funds which help us understand their basic structure and composition of securities in which those invest. Now let's understand how to select a mutual fund that would be an optimal selection based on multiple factors.
Comparatively Stable returns
Since these mutual funds invest in government securities, treasury bills, etc., investors can be assured that they stay put in relatively stable instruments. These funds have a lower risk-return ratio.
Fund managers at these mutual funds usually incline safe investment alternatives. Since these funds invest in fixed income or fixed maturity instruments, they carry a better credit rating as compared to their other counterparts.
Usually, these mutual funds carry lower risk w.r.t market volatility because these funds invest in instruments that have lower volatility.
Who should go for the Low-Risk Mutual Funds?
Investors with a lower risk appetite
Investors looking for moderate but stable returns
Investors looking for better credit rating
Investors looking for high liquidity
Also read: Know How to Track the Performance of Your Mutual Funds – Fintoo Blog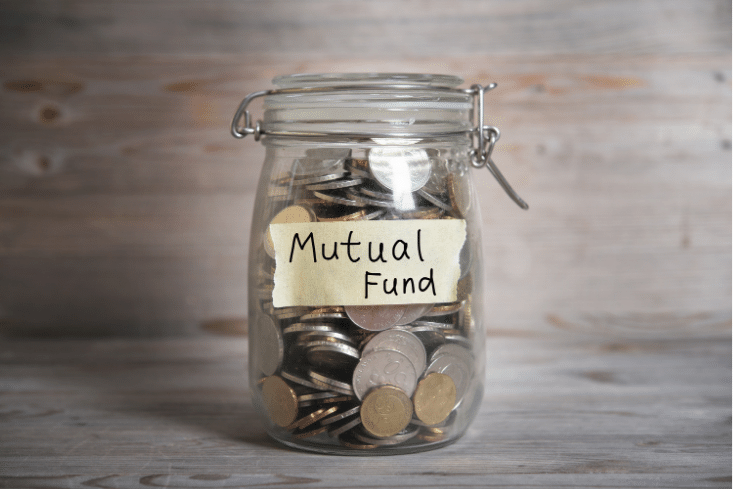 Best Mutual Funds with low risk in the year 2021
1. Kotak Equity Arbitrage Fund
Kotak Equity Arbitrage Fund is an Arbitrage fund that has a decent fund size of almost Rs.16,360 crores. CRISIL has ranked the fund as above-average wherein the Sharpe Ratio of 1.51 whereas the category average for the same is around 0.74. This would mean that this particular fund is low risk and also has moderate returns even when factored in the risk component.
2. ICICI Prudential Ultra Short term Fund
ICICI Prudential Ultra Short term Fund is a Debt Fund since around 92% of the total fund value is invested in the debt securities. This fund would be an ideal low-risk fund hence is well suited for risk-averse investors. This fund yields comparatively better than conventional bank deposits. This fund has a lower Beta value of 0.07 which shows lower volatility as compared to its peers. One more attractive perimeter is a higher Sharpe Ratio of 4.17 which suggests that it has better risk-adjusted returns.
3. SBI Magnum Gilt Fund
SBI Magnum Gilt Fund is another low-risk fund that is suited best for those who are willing to put in money for longer-term however wish for the safety of the amount invested. This fund invests around 87% in government securities. It is rated 4 stars by Crisil and shows off a better Beta of 0.61 (lower volatility).
4. Axis Liquid Fund
Axis Liquid Fund has 90% dedicated fund allocation in low-risk securities like Commercial Paper, Treasury Bills etc This fund has an expense ratio of0.25% which would result in a better return scenario. Being a liquid Fund, this fund invests in money market instruments that have a maturity period of 91 days or lesser.
5. Canara Robeco Bluechip Fund
Canara Robeco Bluechip Fund, as the name, suggests invests in bluechip stocks and is hence rated 5 stars by Crisil. Asset allocation in equity for this fund is 96% in total. However, almost 75% of funds are allocated to large-cap stocks hence it has a better Sharpe ratio of 0.63 and the highest Jenson's Alpha of 4.7, which are indicators of better risk-adjusted returns as compared to industry peers.
6. ICICI Prudential Balanced Advantage Fund
This fund is a Hybrid fund which is also known as Balanced Advantage Funds since these invest in stock as well as bonds. ICICI Prudential Balanced Advantage Fund invest around 50% in bluechip stocks and around 28% asset allocation in debt securities. Dynamic investment pattern depends on n market conditions and hence shows up better Treynor's Ratio of 0.06 meaning better risk-adjusted returns.
Conclusion
Mutual Funds have widened their scopes to match the dynamic markets and have started investing in a multitude of instruments. Once the investor determines their financial goals and assesses their risk appetite, mutual funds prove to be a flexible instrument. Low-risk mutual funds have their pros – stable returns and cons like lower returns. In all, these are better suited to any risk-averse investor who is looking for a safe place to park their funds.
To Invest and keep regular track of your portfolio download: Fintoo App Android http://bit.ly/2TPeIgX / Fintoo App iOS http://apple.co/2Nt75LP