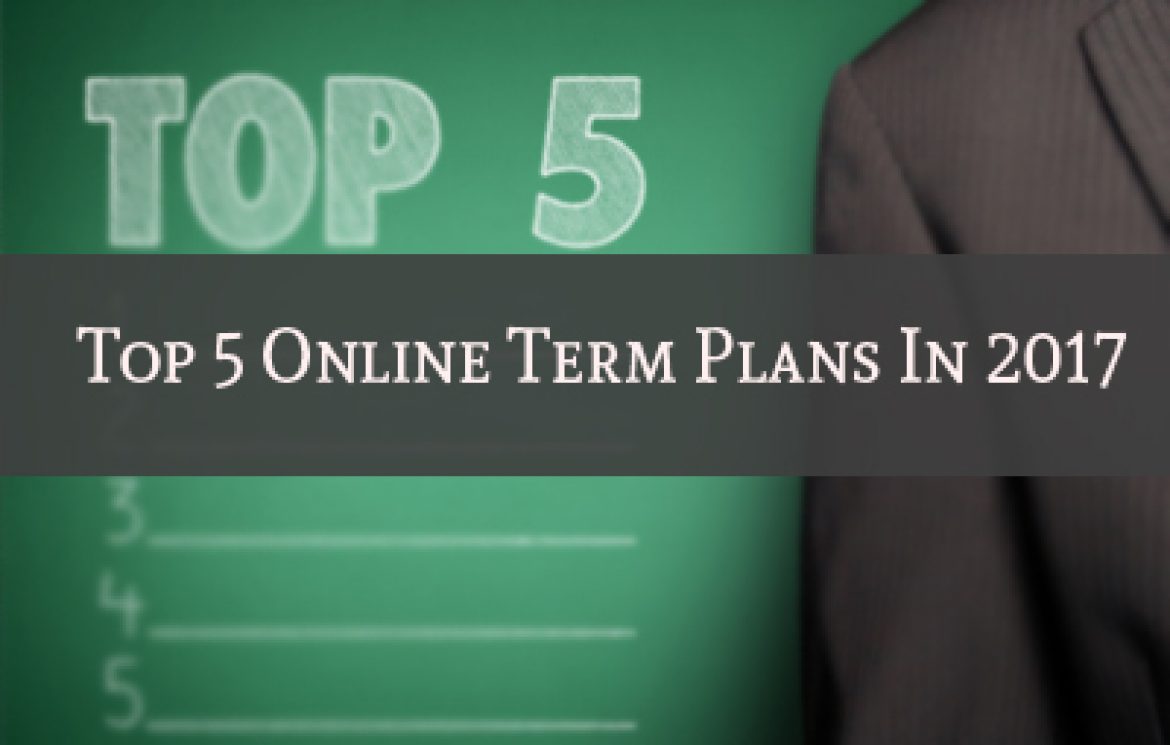 Terms plans are the most ignored yet most important life insurance policies. These are mostly unpopular since they only carry death benefit and will not generate returns over years of investment. However, term insurance should be on the portfolio of everyone, especially those who are the sole bread winners in the family. Want to know why? Then this article is for you! We will summarize the need for term insurance and will also give few online term plans. So, read on!
What is term insurance and why should you opt for one?
Term insurance is basically a type of life insurance which has a clause for death benefit only i.e. the nominee of the policy holder will get sum assured only if the death of the policyholder occurs during the policy period.
This would mean that no survival benefit is granted for the policyholders under term insurance policies. However, term policies are very cost effective way to build up safe future for your loved ones who are financially dependent on you.
Online term insurance plans have something more over and above these benefits, which are:
Convenience to opt for the same sitting at comfort of sitting at home or office
Reasonable premium due to absence of intermediaries or brokers
No coercion or forcing by the agents
Discount will be offered to encourage online direct purchase of term insurance which will further reduce your cost of purchase or premium.
How we arrived at best plans?
Claim settlement ratio :- This number will reflect how many claims have been disbursed as against total claims filed by the applicant or their nominees. This figure will reflect the trustworthiness or credibility in the sense that the more claims settled, more reliable the company is. However, this figure can be just collection of raw data since the insurance company will accumulate all types of insurance products for calculating this ratio. So, additional perimeters are to be combined for better selection.
Reputation :- Insurance companies which are quite older and well settled in the market are preferred since well reputed insurance companies will seldom go down. FICO score is essential checkpoint for ensuring better stability.
Premium :- Since the term insurance does not generate returns over investment and still makes up huge investment (as term period is higher like 15-20 years), it is necessary to choose a reasonable term insurance. However, If you start early, there is always cheaper premiums for comparatively higher sum assured.
Additional riders or features :- This always seems like convenient where you can get survival benefit or get health insurance rider etc. But always keep in mind that such plans are expensive than the plain vanilla term insurance policies.
Top 5 online term insurance plans in year 2018
No.
Name of the policy
Key features
Sum assured
Policy term
Entry- exit age
Maturity age
Payment intervals
Riders
1
LIC E-term
1.pure term insurance
2.available only in online mode
3.different rates for smoker and non smoker
5.tax deduction available under section 80C
6. no survival benefit
-for smoker
25 lakhs to unlimited
-for non smokers 50 lakhs to unlimited coverag
10-35 years
18-60 years
75 year
Annual
No
2
Max Life online Term Insurance
1.three death benefits to choose from
-option 1 where 100% sum asured will be paid at the event of death of
policyholder
-option 2 where sum assured is paid on death event and additionally a percentage of sum assured is paid monthly for 10 years after that.
-option 3
Similar to option 2 but only difference being increase in monthly income annually
2.policy can be surrendered, but no money is paid out.
3.easy and user friendly process for registration
4.low premium rates for non smokers
25 lakhs – 100 crores
10-35 years
18- 60 years
70 years
Annual
Accident benefit rider and waiver of premium plus rider
3
BSLI Protect @ease
1.two options to suit the requirements
-option 1
Level sum assured
-option 2
Increasing sum assured
2.can extend coverage sum at further points in life
3.can cover your spouse under same policy
4.rewards for healthy lifestyle
5.terminal illness benefit under the term insurance policy
30 lakhs – unlimited
5-40 years
18-65 years
80 years
Annual or monthly
1.accidental death and disability rider
2.critical illness rider
3.surgical care rider
4. hospital care rider
5. waiver of premium rider
4
ICICI Pru iProtect Smart
1.different premium rates for women
2.even covers female diseases
3.can enhance the coverage in later stage
4.three different payout options which are
-lumpsum option
-income option
– increasing income option
5.can enhance the coverage later at the time of marriage, child etc.
6.can be surrendered for single premium policy
18-65 years
75 year
Annual, monthly, semi annually
Accident benefit rider, critical illness cover, life benefit cover rider
5
SBI Life eShield
1.4 different options available which are
-sum assured chosen at the inception
– 2nd option includes accidental benefit rider
– sum assured increase per year
– similar to option 3 except that it covers accidental benefit rider
2. different rates for non smoker
20 lakhs – unlimited
5-30 years
18-65 years
70 year
A financial planning platform where you can plan all your goals, cash flows, expenses management, etc., which provides you advisory on the go. Unbiased and with uttermost data security, create your Financial Planning without any cost on: http://bit.ly/Robo-Fintoo
Disclaimer: The views shared in blogs are based on personal opinion and does not endorse the company's views. Investment is a subject matter of solicitation and one should consult a Financial Adviser before making any investment using the app. Making an investment using the app is the sole decision of the investor and the company or any of its communication cannot be held responsible for it.
Related Posts
Stay up-to-date with the latest information.