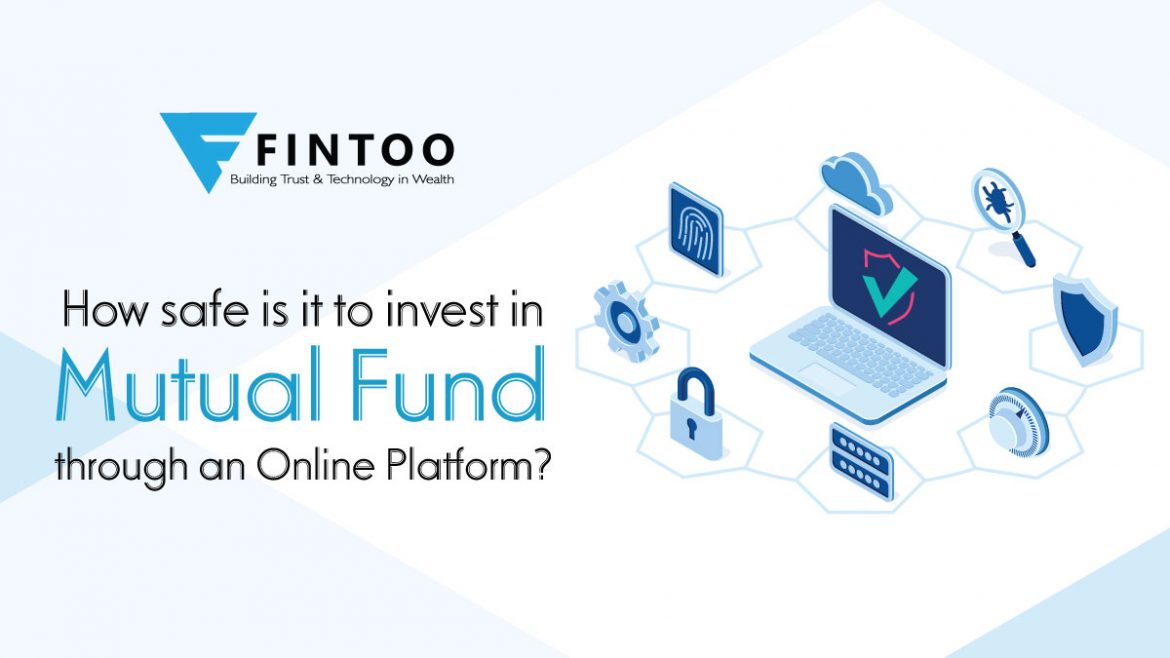 The revolutionary concept of smartphones has opened the gates to a whole new world of apps. Today, from medical to education and dating to trading, there are millions of apps offering everything you need.
Keeping in mind the current scenario where people are increasingly opting for online financial investment and trading, thousands of apps have made their way to the market claiming to be the best mutual fund app in India, safest mutual fund app in India, best online mutual fund platform, best online trading app and so on… However, not all online mutual fund investment apps are safe and secure. Many such apps are used by hackers and cyber fraudsters to steal your data and money.
But some mutual fund investment apps are genuinely built by companies to help their clients plan, invest and manage their investments in an extremely easy way, from any place and at any time.
Fintooinvest is one such genuine online mutual fund investment app in India that is exclusively powered by Mihika Financial Services Private Limited to offer a safe and secured online mutual investment platform to its 10,000+ clients. And here are 5 reasons that make Fintooinvest one of the safest apps to buy mutual funds online in India;
1. Information Encryption
Having data security as our topmost priority, all the data from your account is stored in a 256-bit encrypted format on Amazon's AWS Cloud Server using SSL security along with OTP & Biometric-based login system to prevent it from being accessed by anybody. Moreover, our stringent PRIVACY POLICY also adds an extra layer of security by ensuring that it is never shared with anyone.
As per the registration rules, Fintooinvest uses the BSE Platform as a mediator to manage all the financial transactions related to your investments. Having BSE Platform as a mediator for the Direct Payment process, the amount that you pay while investing in mutual funds through Fintooinvest is directly transferred to BSE and the amount that you receive when you redeem the mutual fund is also transferred directly to your account by the BSE. In this government recognised process, the money is never transferred to or through Fintooinvest's account.
3. Expert Recommendations 
If you are a new investor without much knowledge about online mutual fund investment, the expert recommendations suggested by our mutual fund investment experts after performing in-depth analysis should definitely be on the top of your buying list.
4. No Biased Advice, Promotions, False Information or Calculation
Fintooinvest doesn't believe in earning by giving biased recommendations of the funds that pay commission by promoting them on the app. Moreover, Fintooinvest never tries to make you buy any particular funds by giving you false information or deceiving calculations about the history of the fund or expected amount on return.
5. SEBI Complaint, BSE and NSE Membership 
Fintooinvest is authorized by SEBI and is also a member of BSE and NSE. Fintooinvest is recognized and authorized by all the required legal bodies in India to offer mutual fund investment services using a mutual fund app and our ARN number is 21209.
Keeping in mind, the importance of investment for a financially stable and secured future along with the inclination of today's generation towards apps and other digital means to make and manage their investments, Fintooinvest App is an initiative to promote the culture of investment in an absolutely simple, quick and reliable way.
Now that you know that Fintooinvest App makes online mutual fund investment extremely safe and beneficial, why not DOWNLOAD IT and try using it the next time you think of investing in Mutual Funds
FintooInvest App Android http://bit.ly/2TPeIgX / FintooInvest App iOS http://apple.co/2Nt75LP'
A financial planning platform where you can plan all your goals, cash flows, expenses management, etc., which provides you advisory on the go. Unbiased and with uttermost data security, create your Financial Planning without any cost on: http://bit.ly/Robo-Fintoo
Disclaimer: The views shared in blogs are based on personal opinion and does not endorse the company's views. Investment is a subject matter of solicitation and one should consult a Financial Adviser before making any investment using the app. Making an investment using the app is the sole decision of the investor and the company or any of its communication cannot be held responsible for it.
Related Posts
Stay up-to-date with the latest information.