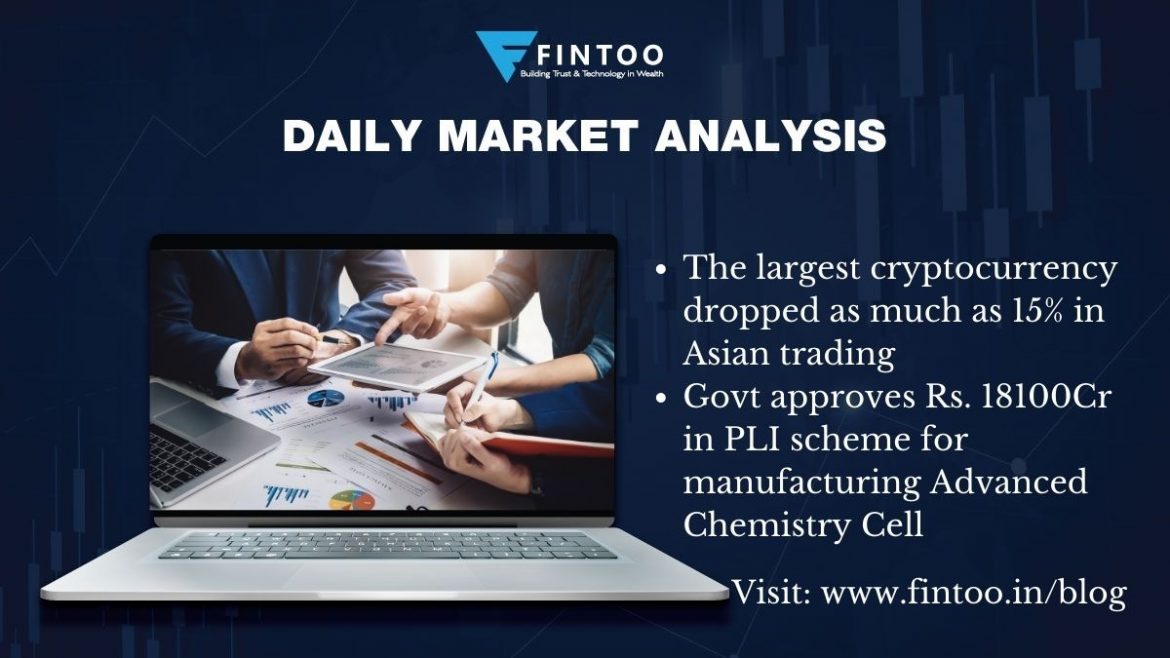 PLI scheme for promoting ACC battery manufacturing :
Govt approves Rs. 18100Cr in PLI scheme for manufacturing Advanced Chemistry Cell (ACC) battery with the objective of promoting Make in India initiative.
The proposal aims to achieve manufacturing of 50 gigawatts of battery storage, he said, adding, these incentives will be available to those companies having higher production and sales capability.
Advanced Chemistry Cell (ACC) are the new generation of advanced storage technologies that can store electric energy either as electrochemical or as chemical energy and convert it back to electric energy as and when required, an official statement said.
All the demand for the ACCs is currently being met through imports in India.
The National Programme on Advanced Chemistry Cell (ACC) Battery Storage will reduce import dependence and also support the Atmanirbhar Bharat initiative.
Related Article: PRODUCTION LINKED INCENTIVE SCHEME (PLI scheme)
CEO from Unilever Sudhir Sitapati hire by Godrej Consumer
On Wednesday Godrej's consumer share price surged by 21.87%. Godrej has underperformed most of its peers in the past few years, which may change as the new leader brings in a new strategy that may entail some hard decisions,
Sitapati, who has spent nearly 22 years with the Indian unit of Anglo-Dutch giant Unilever, was instrumental in building the company's foods and refreshments business as one of the largest in the country, which also included the merger and integration of GlaxoSmithKline Plc's Indian consumer-health unit with Hindustan Unilever.
Subscription for Sovereign Gold Bond open from May 17
The first tranche of Sovereign Gold Bonds 2021-22 will be open for subscription for five days from Monday 17th and end on 21st May and bonds issued on 25th May.
The bonds will be denominated in multiples of gram(s) of gold with a basic unit of 1 gram. The tenor of the bond will be for 8 years with an exit option after the 5th year to be exercised on the next interest payment dates.
Also read: Sovereign Gold Bonds – Should you invest? – Fintoo Blog
First user gain in 15 months lifts Voda stock
Rallied over 13 per cent in early trade on Wednesday in a weak market, as the telco reported monthly user gains for the first time in 15 months.
While that user gain held out a ray of hope for investors, analyst after analyst has downgraded the stock and cut price targets, as uncertainty loomed over its much-awaited fundraising plans.
Zydus Cadila Sell India Animal Business:
Cadila Healthcare's (Zydus Cadila's) wholly-owned material subsidiary Zydus Animal Health and Investments (ZAHL) is set to sell its animal healthcare business to a consortium led by Multiples Alternate Asset Management for nearly Rs 3,000 crore.
The deal is to sell one of the two business undertakings of ZAHL on a slump-sale basis as a going concern, for Rs 2,921 crore on a cash-free and debt-free basis, subject to certain closing date adjustments and other conditions.
Elon Musk Sends Bitcoin Tumbling With Stunning U-Turn On Payments
Wednesday, Musk cited concerns about the "rapidly increasing use of fossil fuels for Bitcoin mining and transactions," while signaling that Tesla might accept other cryptocurrencies if they are much less energy-intensive. He also said the company won't be selling any of the Bitcoin it holds.
The largest cryptocurrency dropped as much as 15% in Asian trading, sliding below $50,000, before paring some of the drops. It was down about 8% to $50,190 as of 10:53 a.m. in Tokyo. There were reports of outages at digital-token exchanges as people rushed to sell.
To Invest and keep regular track of your portfolio download: Fintoo App Android http://bit.ly/2TPeIgX / Fintoo App iOS http://apple.co/2Nt75LP
Related Posts
Stay up-to-date with the latest information.