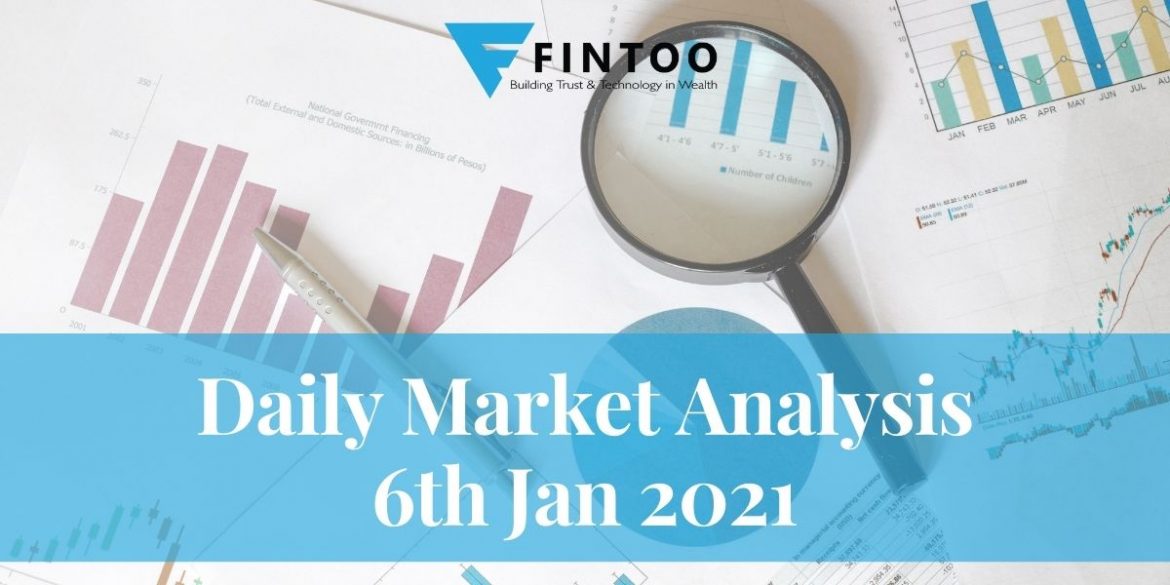 Union Budget 2021-22 to be presented on February 1
The Union Budget for 2021-2022 will be presented on February 1. According to PTI, the Cabinet Committee on Parliamentary Affairs (CCPA) has said the Budget will be presented on February 1 and President Ram Nath Kovind will address a joint sitting of both the Houses of Parliament on January 29.
Telecommunication Sector:
Telecom dept likely to issue a notice for spectrum auction this week
The Department of Telecom is expected to issue the notice for an upcoming spectrum auction this week that will have timelines and rules to bid for airwaves. The Union Cabinet approved a proposal for the auction of 2,251.25 Megahertz (MHz) of spectrum worth Rs 3.92 lakh crore at the base price on December 17, 2020.
The DoT was expected to issue the Notice Inviting Application (NIA) for the auction in December but due to an emergency engagement of a top authority, it got delayed.
Also read: What is SFT? Must watch before you file your ITR
Banking Sector:
RBI imposes a penalty on Bajaj Finance for rule violations on recovery practices
The Reserve Bank of India (RBI) on January 5 imposed a monetary penalty of Rs 2.50 crore on Bajaj Finance Limited for violation of rules pertaining to recovery and collection methods.
This penalty has been imposed in exercise of powers vested in RBI under the provisions of the Reserve Bank of India Act, 1934, taking into account the failure of the company to ensure that its recovery agents did not resort to harassment or intimidation of customers as part of its debt collection efforts and thereby failing to adhere to the aforesaid directions issued by RBI.
HDFC's individual loan disbursements rise 26 pc in the December quarter
Mortgage firm HDFC Ltd on Monday said its disbursements in the individual loan category have grown by 26% during the third quarter ended December 2020. The individual loan business continued to see improvements during the December quarter, HDFC Ltd said in a regulatory filing. Disbursement growth over the corresponding quarter of the previous year was 26 percent. For the nine months ended December 31, 2020, individual loan disbursements stood at 86 percent of the levels in the corresponding period of the previous year.
IndusInd Bank posts 3.2% quarterly growth in net advances
Private lender IndusInd Bank has registered a 3.2% quarter-on-quarter (q-o-q) growth in the net advances in the December quarter, according to provisional data released by the bank on Tuesday. However, the loan growth remained flat during the quarter on a year-on-year (y-o-y) basis. The lender has also managed a 5% quarterly growth in deposits during the December quarter of the current fiscal. On a y-o-y basis, the deposits saw double-digit growth of 10.56% in the December quarter.
Commodities:
Brent oil rises to highest since February after Saudi Arabia output cut
Brent oil prices rose on Wednesday to the highest since February after Saudi Arabia agreed to make bigger cuts in output than expected during a meeting with allied producers, while industry data showed U.S. crude stockpiles fell last week.
Brent crude rose as much as 0.6% to $53.94 a barrel, the highest since Feb. 26, 2020. It was at $53.79 a barrel at 0147 GMT and gained 4.9% on Tuesday. The reductions agreed by Saudi Arabia were included in a deal to persuade other producers in the OPEC+ group to hold output steady.
With coronavirus infections spreading rapidly in many parts of the world producers are trying to support prices as demand takes a hit from new lockdowns being put in place.
Indian steelmakers have raised product prices effective 1 April to factor in rising raw material costs
State-run Steel Authority of India, world's No. 8 Tata Steel, India's No. 3 producer JSW Steel, Ispat Industries, and secondary steel maker Uttam Galva have all announced price increases for April.
The price hike is driven by cost on account of coke, iron ore and ferrous alloys.
Iron ore prices have surged more than two-fold in the last 12 months on strong demand from China and a recovery in Europe and the United States to near $160 a tonne.
Tata Steel to develop GreenPro Ecolabel to help steel sector reduce carbon emission
Tata Steel has embarked on developing a GreenPro framework, GreenPro Ecolabel, to manufacture steel rebars, a first of a kind initiative in India, that would help the steel sector reduce the carbon footprint while manufacturing steel products.
The company has joined hands with the CII green business center to develop the framework that offers the Ecolabel program, enabling end-users to buy steel having the lowest environmental impact.
The use of green or low carbon materials has the potential to reduce emissions due to the construction and dismantling of buildings by up to 50%- 70% by 2050.
Automobile Sector:
From performance cars to SUVs and sedans, Audi lines up new cars for India comeback
Audi is looking to make a comeback and is lining up a series of cars – right from small SUVs and sedans, to sports cars and electrics as the company plans fresh investments and new models to gain back the luxury market share which it once dominated.
It is planning to localize certain models, such as the Q2 mini SUV. Also on cards is the much-anticipated eTron electric SUV (and other electric derivatives) which will be priced upwards of Rs 1 crore. Inline are also the Q3, Q5, and Q7 SUVs, the RS5 and S5 performance cars, and the A3 entry sedan.
Rising demand for an owned mode of transport, coupled with decadal low auto loan rates, has resulted in the return of a waitlist for car buyers for up to 10 months.
Dealers said the inventory pipeline has been wiped clean with December being a good month. Hence, because of a gap in the demand and supply, the current situation will take several weeks more to ease out.
Passenger vehicles original equipment manufacturers dispatched 18% more vehicles year-on-year in December. At 2,76,500 units, which was the highest December sales in the last decade.
BEML
Bharat Earth Movers Limited bagged an order for the supply of High Mobility Vehicles from the ministry of Defence with an approximate value of Rs 758 Cr. These High Mobility vehicles would play a key role in the logistics management of the Indian Army.
Indian Bond Market:
Indian firms raised a record Rs 7.67 lakh cr in local bond sales
Record low-interest rates prompted many large companies to prefer the local market to that overseas. Excess liquidity in the system paved the way for the record high local bond sales in a single calendar year.
| | |
| --- | --- |
| Year | Funds Raised (Rs. in Crs) |
| 2015 | 4,76,305 |
| 2016 | 5,95,621 |
| 2017 | 6,21,799 |
| 2018 | 5,12,457 |
| 2019 | 6,86,876 |
| 2020 | 7,66,781 |
Global News:
Covid-19: Boris Johnson announces new national lockdown in UK for 6 weeks
UK Prime Minister Boris Johnson on Monday announced a six-week lockdown for England's 56 million people, including the closure of schools, after a surge in coronavirus cases brought warnings that hospitals could soon face collapse.
Britain, one of the worst-affected countries by the global health crisis, with over 75,000 deaths has been pinning its hopes on the mass vaccination drive. But more than 50,000 positive cases were recorded across Britain every day for the last week.
With the new lockdown, all non-essential shops will be shut across England, along with bars, restaurants, and other hospitality and entertainment venues.
FII and DII data
Foreign institutional investors (FIIs) net bought shares worth Rs 986.3 crore, whereas domestic institutional investors (DIIs) net sold shares worth Rs 490.03 crore in the Indian equity market on January 5, as per provisional data available on the NSE.
A financial planning platform where you can plan all your goals, cash flows, expenses management, etc., which provides you advisory on the go. Unbiased and with uttermost data security, create your Financial Planning without any cost on: http://bit.ly/Robo-Fintoo
To Invest and keep regular track of your portfolio download: Fintoo App Android http://bit.ly/2TPeIgX / Fintoo App iOS http://apple.co/2Nt75LP'
Disclaimer: The views shared in blogs are based on personal opinion and does not endorse the company's views. Investment is a subject matter of solicitation and one should consult a Financial Adviser before making any investment using the app. Making an investment using the app is the sole decision of the investor and the company or any of its communication cannot be held responsible for it.
Related Posts
Stay up-to-date with the latest information.